Dear Matthew: Is a sabbatical career suicide?
BD's agony uncle explains why a break can do you good
Question: I feel really flat at work, and want to take a break and get away. But is taking a sabbatical a career disaster?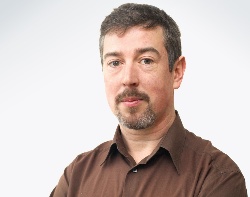 Answer: When you are burning out at work, losing perspective and feeling like the tail is wagging the dog, a break can seem a good idea.
I have taken two sabbaticals in the last 14 years with no regrets. I am firmly of the belief that, if your circumstances allow it and you use the time productively, take the break.
It can do a world of good, and improve your career prospects.
The mindset that a career should have no breaks is an increasingly old fashioned way of looking at our working life. Work histories can be varied, without needing to hide or apologise for gaps. There has never been a better time for taking time out, as the recession provides even better cover to take breaks, as long as they are productive.
Spending three months working as a waiter in Rio while learning Portuguese, or helping your local school with a construction project would be seen by many employers as showing initiative, not weakness. But it's how you present your new experiences and knowledge that matters.
Of course there are times in your career when you need to buckle down and consolidate your knowledge. Taking a break before you are confident that you have marketable skills as an architect is not a good idea.
So, first you need to have an idea of what you will do with the time. Build into your sabbatical things that will expand your knowledge and horizons. Although this can be tangential: I know an architect who, while learning to dive in the Philippines, became fascinated by the local construction techniques and was commissioned by the owner of the hotel he was staying in to design some new additions.
One of the great things about a sabbatical is it needn't cost that much money if you plan correctly. As we all know, the UK is expensive, but this can work to your advantage. Time in other places can be cheaper, especially if you don't move around. For example, subletting a houseshare in London for six months would cover your rent on a flat in Buenos Aires, but also most your living costs.
So then it comes down to how you negotiate with your boss. Agreeing to a sabbatical is very accommodating of an employer; the practice who can guarantee keeping your job open is rare. You might need to accept the risk of no job on your return. You also need to make an honest judgement on how much you are valued; it can be tricky to communicate that you are fed up with work while simultaneously giving assurances that you will return. If you want a chance of a job on your return, demonstrate how your plans will benefit the practice.
However, you could be in luck. Another advantage of the recession is that employers may welcome the flexibility — your boss may jump at the opportunity to temporarily have one salary less to pay.
DO YOU HAVE A QUESTION?
Email dearmatthew@ubm.com
To ask a question, share your views or read more advice, go to bdonline.co.uk/dearmatthew
Postscript:
Architect Matthew Turner of buildingonarchitecture.com has worked at a range of offices as well as being a client adviser, project manager and competition juror.