Dear Matthew: I want out
BD's agony uncle offers guidance to a frustrated partner looking to avoid a messy divorce
Question: I am a partner in a small practice, and we had good times over the years. But recently the two partners have grown apart, both in our interests and what we want for the company. The atmosphere has got quite uncomfortable; I basically want out. Due to some specific issues, the other partner is resistant to change, and splitting is complex because the legal basis is not that clear as we never really formalised it when we started, or when we later injected capital. Even if we could agree the value, he doesn't have the resources to buy me out, and there is no one else in the office who is in a position to take over my controlling stake. I feel completely trapped but refuse to jack in the whole thing I have worked hard on over so many years. What should I do?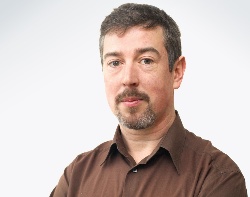 Answer Well it's great you have written in, but fundamentally you are talking to the wrong person; at some point you need to grasp the nettle as only you and your partner can work this out.
You need to have that frank discussion, however unpleasant it may be.
Although most people enter partnerships with the best intentions, problems can occur down the line if one partner wants to pursue a different course for the business, or wants to leave the partnership. That is why you should always draw up a deed of partnership which details how the business will be run, including how much each partner invests, how they intend to work together, and how to deal with changes to the partnership.
In your case, in the absence of a clear partnership agreement, ultimately the Partnership Act would be used to legislate issues which may arise, the terms of which may well be unsuited to the way you run your business in practice. So should you want to "get
out", there are no easy solutions to your situation that I can provide here.
It is worth bearing in mind that if either of the partners withdraws from the business (if they die, resign or go bankrupt), the partnership must be dissolved instantly, since it has no legal status.
You sound angry and resentful, and combining that with hard finances makes a heady mix. So I suggest keeping the end point in sight, and avoiding getting into needless acrimony.
A partnership in some ways is harder to get out of cleanly than a marriage. If the finances really are a sticking point, then one option is of course to struggle on — there are countless dysfunctional practices out there.
DO YOU HAVE A QUESTION?
Email dearmatthew@ubm.com
To ask a question, share your views or read more advice, go to bdonline.co.uk/dearmatthew
Postscript:
Architect Matthew Turner of buildingonarchitecture.com has worked at a range of offices as well as being a client adviser, project manager and competition juror.