Dear Matthew: "I couldn't help noticing the contractor staring brazenly at her breasts"
BD's agony uncle on what to say when contractors start taking rather too close an interest in your new assistant
Q: I run a small team in my office. We are busy with a couple of projects on site and I have a new assistant. She has come to the last two site meetings, and I couldn't help noticing the contractor staring brazenly at her breasts. I am gay but, to be frank, even I can't help noticing she is well endowed. She didn't seem fazed, and hasn't said anything to me. But last time it was so marked, I think I should do something. What do you think?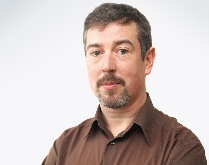 A: Oh dear, this sounds a rather prickly situation. I have always thought building sites can be hotbeds of sexuality. I once worked on a project where one of the workmen embarked on a
covert affair with the neighbour, which I suspect made construction drag on far longer than it should have.
But this is about equality, not bawdiness. There are laws in place around this kind of thing, for good reason. That walking past building sites remains intimidating for too many women is pretty unacceptable nowadays when you think of the advances in equality in most areas. For women working on building sites, hierarchy usually kicks in, but it can still be difficult.
The behaviour you describe technically can constitute harassment. Whether this is acceptable, I guess, ultimately is best determined by the victim. In this case, perhaps your colleague is completely used to conversations where she never gets eye contact with men. However, since you are in a position of responsibility, I recommend you do act now, to pre-empt it becoming an issue.
I suspect the best way to approach this is with some gentle ribbing — humour goes a long way. It sounds like they are not creeps, just drawn to busts. Get the guys on their own sometime soon, and make a joke about your observation of their behaviour. But then make sure to point out that they should rein it in, seriously.
Architect Matthew Turner of buildingonarchitecture.com has worked at a range of offices as well as being a client adviser, project manager and competition juror.
DO YOU HAVE A QUESTION? email dearmatthew@ubm.com