Dear Matthew: How can I use the internet to promote our firm?
BD's agony outlines the essentials needed for successful marketing
Question: My wife and I run a small practice and are having a good year, so want to make sure we invest in the future and create some leads. Other practices' websites are so slick; ours is basic and quite dated. So we want a new site to showcase our projects and do some internet advertising. I think we should avoid paying expensive web designers and do it myself, as I know a bit of HTML, but my wife needs convincing. What do you think?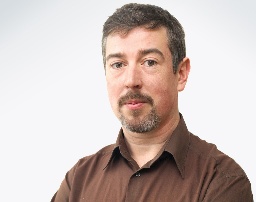 Answer: When your email came in, I was going to pass it to IT colleagues, but I can't help reacting — because your question is so infuriating. I am sorry if this sounds harsh, but you are risking wasting your hard-earned profit by making architects' same old mistakes, before wondering why it's a struggle to make ends meet.
Having looked at your site, I disagree that it looks dated. Even if I am wrong, I doubt it is putting off clients. Though of course your website is important and necessary for recommendations, leads don't tend to come through random google searches and clients don't judge only on looks. Architects' websites generally fixate on slick photography and design, and not on clarity or an explanation of the services offered — few emphasise testimonials and images equally for example.
Internet marketing can be costly and with your modest budget I doubt your website should be your main investment. SEO research indicates that practices waste huge sums on unfocused web advertising.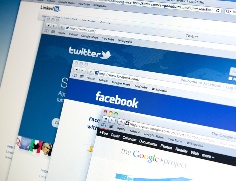 Source: iStock
If you want more residential work, your marketing efforts might be better focused on the school gate, through past clients, the local estate agent and so on. At least this hones in on potential clients, rather than expecting to be found like a needle in the internet haystack.
The second trap you are falling into is trying to do all of this yourself. Architects love to complain they can't command the fees they deserve, yet here you are disregarding the value of specialist knowledge and wasting time learning to design websites, which isn't your core skill. Clearly tight margins preclude armies of consultants. But from marketing to graphics to writing, architects too often think they can handle it all, and do so badly.
Congratulations on turning a profit — that is no mean feat. Now play to your strengths. If you are serious about your practice as a business not a hobby, make a marketing plan. Do real research into your target market. Make a strategy to reach it on its terms. Then find someone to help you do it well.
DO YOU HAVE A QUESTION?
Email dearmatthew@ubm.com
To ask a question, share your views or read more advice, go to bdonline.co.uk/dearmatthew
Postscript:
Architect Matthew Turner of buildingonarchitecture.com has worked at a range of offices as well as being a client adviser, project manager and competition juror.