Dear Matthew: How can a non-architect stand out in a firm of design snobs?
BD's agony uncle helps an office manager who is losing respect for their architectural colleagues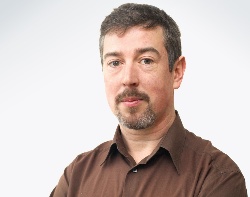 Question: I work in an architect's office as the office manager and we have regular lunchtime pin-up sessions where the design issues on current projects are discussed. Sure, I am not an architect, but I am not thick, I have a master's degree, and I really like buildings and architecture; that is what drew me to working here. In these sessions I really want to speak up to question some of their assumptions, but on the occasions I have done that they often dismiss what I say, and clearly regard my opinion as not particularly valid. I am losing my respect for architects. What should I do?
Answer: You sound like the kind of person every office needs. Demanding, diligent and bright.
All specialisms lean towards a "them and us" culture, but for architects, so influential on forming the environment that others endure, this division is particularly dangerous.
At the risk of unleashing a wave of denials, here are some, perhaps harsh, observations:
Architects like to think they have a greater understanding of the world than non-architects. Despite a lavishly long training, an honest architect knows we are pretty poorly educated.
We like to flatter ourselves as being jacks of all trades, yet don't accept we are masters of none. Comforted by the perceived status of an august profession, we have a sense of our own self-importance, despite the relentless slide towards being marginal.
But ultimately, perhaps architects' worst failing as a tribe is what you are experiencing: we tend not to be good at listening.
Given your interests and role as the backbone of the practice, you could be the most precious person in these feedback sessions; with non-architect's eyes, yours should be the star opinion for road-testing design ideas.
If they are arrogant enough not to respect your opinions on "their" architecture, I would not give up on your interest. Remember you ultimately might have the last laugh. Good practice managers are gold dust and can command decent salaries; architects are two a penny and can have risible earnings.
Not all architects conform to the negative stereotype above. In your shoes I would consider quitting and finding some place more intelligent.
DO YOU HAVE A QUESTION?
Email dearmatthew@ubm.com
To ask a question, share your views or read more advice, go to bdonline.co.uk/dearmatthew
Postscript:
Architect Matthew Turner of buildingonarchitecture.com has worked at a range of offices as well as being a client adviser, project manager and competition juror.