Dear Matthew: How can I design my own house?
Our agony uncle shares his experience of building his own home
Question: I dream of designing and building my own house. I bought years ago and so have some equity, but there is no way we could afford to buy even a site in London without selling up and being homeless.
But as time goes on, this ambition burns at me more. What's the point of being an architect if I can't design my own house?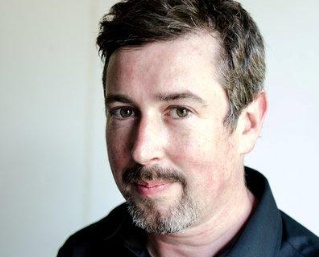 Answer: I think almost every architect daydreams of this, and it's great you are identifying a driving ambition. But with ingenuity, perseverance and luck, it is possible to overcome the financial hurdles.
There is an ever-growing groundswell of self and community builds out there, and the changes to the planning system are likely to make things easier as well.
The first, absolutely crucial, thing to decide is whether the house will principally be for your enjoyment, an investment or a calling card for getting work. All would be ideal, but it might not be possible with limited funds.
The main challenge is being wedded to London. What sites are available will be compromised, scrappy, in areas with bad schools or worthless in the eyes of others, and are likely to come with a protracted and risky planning process. Even with this paucity of opportunities, sites with potential exist, and architects across the city are weaselling them out. It won't be easy. Sacrifices such as moving in with your parents temporarily or living illegally in a caravan on site come with the territory.
Apart from the location, consider the approach. One way is to be a developer. With low interest rates, there are actually a lot of people around with cash to invest. What's stopping you being entrepreneurial, and making an investment proposition to your lawyer friend or Auntie Joan? I find it amazing that more small architects don't try to develop this kind of business. After all, we know a good amount about property, and are always trading on this knowledge.
By understanding how to put together an investment opportunity, addressing risk and designing frugally, a site with one normal-sized house others have dismissed as unfeasible can be turned to two small but desirable houses, making a canny investment. This approach is for the business-minded — an indulgent designer who doesn't learn from their market research could seriously fail.
Another route is to club together, a model that, by making funds collective, achieves a larger scale. Many architects are trying it, but this can be painfully slow in the UK, and the co-op model tends not to work so well in cities with such exorbitant property prices. It is also perhaps not for the architect who yearns for their singular vision: it is all about compromise.
If you can break free from the tyranny of London prices, opportunities open up. Property in the East Midlands, Pas-de-Calais or Wales cost a fraction of those in London. Even in the South-east there are places such as Margate or Hastings, where urban property is affordable in comparison.
As long as you can put up with the fact that what you might put in won't be recouped in value, this could be a great way to realise your dream.
You think this still sounds like mega-bucks? It needn't. I know this first hand, as I have scratched my own design-my-house itch this way, and I am happy to share the details.
The place is perhaps nothing to write home about, but the sense of achievement is wonderful — it's my escape, in its own forest, just as I envisioned it, for less than the price of a small kitchen extension.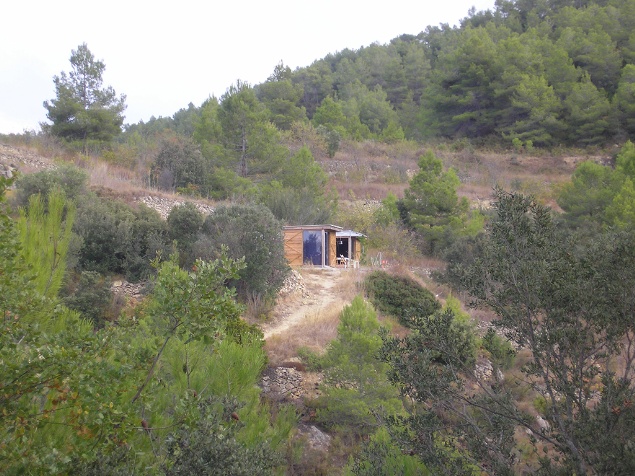 A few years ago I bought 2ha of a pine forest in a beautiful valley 15 minutes drive from the Mediterranean, for £18,000. Over the following vacations, a small and simple off-grid escape has been built there, perfectly legally. Designing frugally was part of the fun, and every decision was governed by cost.
Off-site fabrication was maximised so only a single power tool was required: a drill driver recharged using a solar panel. Labour was unskilled — friends and family were rewarded with swimming trips and red wine. The materials and fit-out cost £15,000. So £33,000, while not chickenfeed, spread over years isn't a fortune.
I know architects who have gone down all these routes.
Most had some money, but not a lot. For those with equity and steady employment, though, we are arguably living in the best time in a generation to extend our mortgages.
So don't give up on your daydream — just think laterally.
Postscript:
Architect Matthew Turner of buildingonarchitecture.com has worked at a range of offices as well as being a client adviser, project manager and competition juror. DO YOU HAVE A QUESTION? Email dearmatthew@ubm.com