Kevin Owens is drawing on his Locog years to improve design from the client's side
Having worked at the 2012 Olympics, it must be difficult to replicate the experience elsewhere. Some, like Olympic Delivery Authority boss David Higgins, left before the end, snagging the chief executive's job at Network Rail. His chairman, John Armitt, has become a non-exec at Tony Pidgley's housebuilding business Berkeley Group. The ODA's head of media, Tom Curry, went off to become the chief spinner at Tesco.
Kevin Owens was the head of design at Locog for six years and when he started there were just two of them — Owens and Derek Wilson, who recruited him. Wilson, a former HOK principal, has now set up his own eponymous firm.
Owens left in the middle of last month and is setting up his own firm as well, but there the similarity stops. A trained architect, who worked at Arup Associates before moving to Locog in 2006, he wants to carry on what he was doing in the final few years of his six-year stint at Locog — being the client.
Olympic mantra
As Owens Owens — he is setting up with his wife Emma, who has a background in interior architecture and retail design — he is pitching his new business as one that can offer clients the sort of design advice that he thinks has been lacking for too long.
"From my personal experience, the Olympic mantra was 'on time and on budget'," he says. "That's a strong mantra but a bit less was made about the quality of what was delivered. I don't think we should lose sight of that mantra — but good design brings so much more."
Owens wrote the London 2012 Design Strategy, which was intended to provide a holistic approach to all aspects of the built environment, covering architecture, graphics, art and landscape. As a client at Locog, he appointed Team Populous to the overlay work at venues such as Greenwich Park and Horseguards Parade.
"You have to have a different set of skills to be a client," he says. "There is a lot of work done establishing relationships."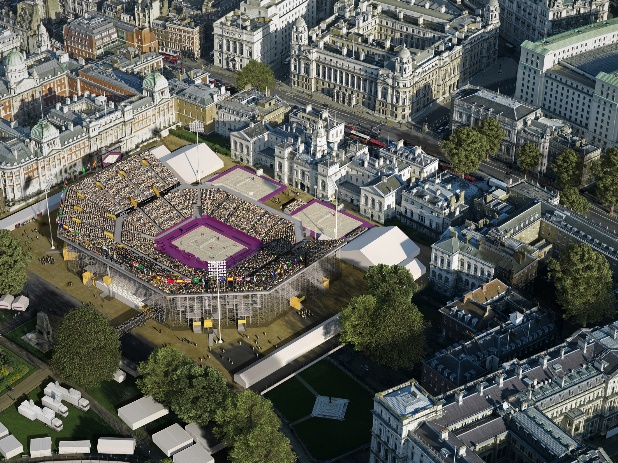 Owens wants to help clients establish a general approach to commissioning a building and even suggests he will help draw up shortlists. "Having a group of architects and designers on the client side at Locog was a massive, massive bonus," he adds.
In case architects think Owen will be exclusively on their side, he promises to be no soft touch. "The key elements are those architects that don't come in with preconceived ideas," he says.
He wants to champion smaller practices and thinks something can be learnt from the experiences of AOC, which took apart and reassembled a number of red telephone boxes that were dotted along the river and became an instant tourist attraction.
He adds: "Of course there is a need for a safe pair of larger hands, but there is an opportunity to give smaller firms a leg-up — assuming that clients believe in collaboration."
Voice of the client
Owens took his master's at Yale where he studied fine art, sculpture, engineering and law. Perhaps this wider approach has helped him make the transformation from architect to client.
"I want to be the voice in a client body reminding them of the wider benefits of carrying through with good design. I want to be the facilitator for good design," he says.
On top of the world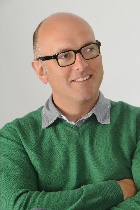 Kevin Owens has both studied and worked in the US, spending two years as a project architect at Hodgetts & Fung in Santa Monica, California, where his work included redeveloping the iconic Hollywood Bowl for the Los Angeles Philharmonic Orchestra. He has also found time to review student work over a number of years at Yale.
After a short stint in Holland, a move to Arup Associates saw him work on stadia for the 2007 Cricket World Cup in the West Indies and a role helping to masterplan the 2008 Beijing Olympics..