Architects weigh up the pros and cons of pro bono
Does working for free lead to paid work?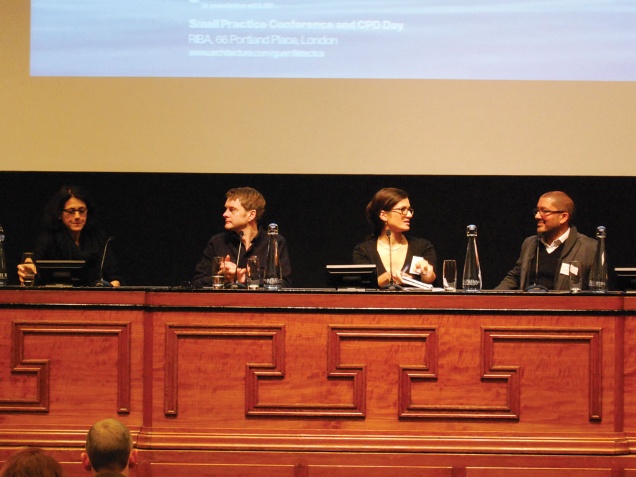 The extent to which architects should work pro bono came under fire this week during a discussion about localism at the RIBA's annual Guerrilla Tactics conference.
Irena Bauman of Bauman Lyons Architects said that it is a fallacy to think that pro-bono work for the community will ever lead to speculative work, strictly stating that her practice never works for free.
In contrast, pro-bono projects take up a large portion of work at practices including Bell Phillips Architects and 5th Studio. Tom Holbrook, director at 5th Studio, told the audience that the opportunities presented to architects by working with the community should be seen to provide contacts, experience and skills.
"Localism doesn't pay off in the short term. For 5th Studio it was important for the culture of the practice and longer-term investment," he said.
Meanwhile Phillips, who is a member of the Bermondsey Neighbourhood Forum in south London, suggested looking at localism as if it is an open competition. He said that schemes must be tangible and something that architects can take control of, beyond the grasp of the authorities. "Architects have to be clear about why they're getting into localism," he stressed.
Practices were also told they should also be wary of conflicts of interest, which Phillips said can become a major problem — with architects unclear whether to steer projects in the local community for personal interest or for business development.
For the moment, it seems that localism is a more holistic and entrepreneurial approach — a means for architects to make a positive contribution to their local community.
But, as Holbrook pointed out: "There is still a need for proper funding if localism is to be taken seriously."