Eco-refurbishment to pioneer new heat pump technology
Architect Gillard Associates to use Swiss Zehnder low energy system for the first time in the UK on Welsh college
Cardiff-based architect Gillard Associates is trialling a groundbreaking new low energy heat system at a refurbishment project in Glamorgan.
The firm is incorporating the new Zehnder ComfoBox system (see below for more information on the system) in a programme of refurbishing four student houses at Atlantic College, an international school for 16-18-year-olds , in the grounds of the 12th century St Donats Castle.
The first phase of the programme, with a budget of £1.1m, is due for completion at the end of next month. Gillard founder Alan Gillard said the installation of the Zehnder technology had been relatively straightforward. "It comes in quite a neat package. It's proved to be quite easy to install on site," he said.
New to refurb
The college originally planned to rebuild the student blocks. Latitude Architects won a competition in 2005 for a newbuild project before it was abandoned tdue to rising costs. The Gillard entry, the only one to propose refurbishment of the 1960 houses, was then reappraised. "It wasn't quite as exciting but more achievable," said Gillard.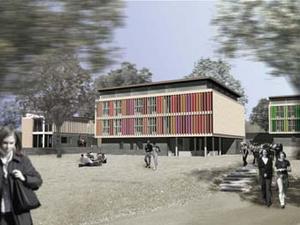 Gillard said he still feels somewhat of a lone voice in pressing for more concentration on redesigning existing buildings. "There's been a lot of concentration on new standards for new buildings but it's refurbishment that's more important," said Gillard. "It's not as sexy for most architects."
Other technologies
The Atlantic College scheme, being built by local contractor Knox & Wells, also incorporates other renewable and low carbon technologies. These include SIPS structural insulated panels, which are used to clad the building. They lock up CO2 in renewable timber, provide excellent thermal performance and are quick and economical to use. The scheme uses a building performance analysis software called Ecotect which can build quick virtual models and ten test them using realistic weather data as well as solar hot water heating, high performance windows rainwater harvesting, a south facing energy wall and over roofing.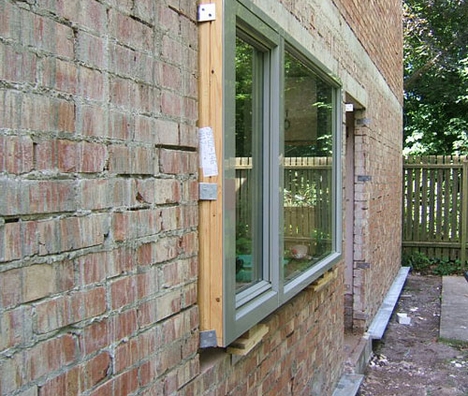 The Zender ComfoBox system
The Zender ComfoBox provides heating, mechanical ventilation and heat recovery, and domestic hot water in one simple enclosure.
The core of the ComfoBo is a heat pump which extracts heat from the ground via a borehole or run around coil. The heat pump has a CoP of 4:1.
The refurbished student house will have a 13kW peak heating load and cooling load, and therefore requires a maximum input of 3.5kW.
This is supplied to the building through underfloor heating pipes embedded in the screed at ground and first floor level. Gillard Associates claim the advantages of this system are:
Reliable, low maintenance running
Noiseless
Low energy consumption
Low energy cooling available by reversing heat pump