Eric Parry's inspiration: Chilehaus, Hamburg
Eric Parry revisits Fritz Höger's Chilehaus 1920s office building in Hamburg and applauds its urban rationalism and expressionist use of brick and ceramic
Inspiration: Chilehaus
Architect: Fritz Höger, with artist Richard Kuöhl
Completed: 1922-24
Location: Hamburg, Germany
Chilehaus captures an extraordinarily vital moment in German culture, part of the great flowering of expressionism. It was built just a few years after the end of the first world war but has this terrific sense of the optimism and renewal of the time that proved to be all too brief.
I spent my adolescence in Liverpool, like Hamburg, another great port city. My grandfather was a marine engineer for shipping lines trading with the Far East and on the dock road the prows of ships, overshadowing the great 19th century wall, were messengers from a world beyond. Chilehaus has a potent sense of this sprit of mercantile voyaging which appeals to me still.
I had seen the contemporaneous publication of the building on its completion in Wasmuths Monatshefte für Baukunst of 1924 but visited it for the first time about 12 years ago when we had an office trip to see Peter Latz's seminal landscape work in the Ruhr. I now know the city well and have visited Chilehaus many times.
Chilehaus was designed by Fritz Höger, who came from a building craftsman's background steeped in the Hanseatic tradition of brickwork, "der Backsteinarchitektur", in which buildings both sacred and secular shared the humble module as foundation for extraordinary inventiveness. With Chilehaus this earthbound tradition meets, in spirit, the esoteric idealism of Bruno Taut's Alpine Architecture (1917) and Lyonel Feininger's crystalline imagery of the same period.
Chilehaus is a populist building housing the offices of dozens of firms but its origins lie in the tradition of the Kontorhaus – the merchant building that combined warehouse, offices and living accommodation, vividly described in Thomas Mann's novel Buddenbrooks. The porosity of the ground floor level with the central court, public passages and retail units, is in essence an urban-scaled version of this tradition.
Chilehaus is a vast single entity whose scale demands two entrances which are placed to the east and west side of the central public court. A public route passes under the building from north to south sloping towards the docks and is marked by two load-bearing brick arches each of which comes to rest on six massive concrete piers. The piers and soffits are in themselves masterpieces of their craft as are a series of finely detailed Bau-keramic pavilion-like loggias around the curtilage of the building.

These crafted elements are testimony to the close collaboration of Höger and sculptor Richard Kuöhl. Kuöhl was born in 1880 and grew up in Meissen, traditionally the centre of German ceramic art. He studied in Dresden and came to Hamburg following the appointment of Fritz Schumacher as Oberbaudirektor – the head of city architecture and planning. Schumacher led the rebuilding of the merchant city, a quarter stigmatised by a cholera epidemic at the end of the 19th century.
The design of office buildings as places of work and contributors to the city is close to my heart and I find Chilehaus inspiring on many levels – it's a sophisticated urban response on a par with other great city buildings. At the time, it would have been seen as audacious and an incredible investment by Höger's client Henry Sloman in the future of Hamburg's mercantile world, and it soon became one of the most emblematic images of the city.
It has a muscularity but also a responsiveness in its articulation. A certain courage was needed to take on a 200m-long site and think on that scale. It was the biggest office building in Europe at that time, with multiple entrances and some 2,800 windows, yet it doesn't seem overbearing. Instead, it has this extraordinary uplifting exuberance culminating in the iconic moment at the "prow" on Pumpen and Burchardstrasse. Mies did the same thing in glass with his Friedrichstrasse project in Berlin at exactly the same time. Here, however, we are firmly in the Hanseatic world and the architectural expression is unmistakable and particular.
Höger was creating an urban complex. It is very pragmatic and rational, but like Borromini's oratory of Saint Phillip Neri in Rome, things aren't quite symmetrical – long walls respond to the urban condition. Höger thinks in urban terms, addressing the square across the street even though that means the urban passage that leads through the building isn't centralised.
He clearly undertook the challenge of designing a 480m-long elevation by gauging the impact of the building at different distances. He created a unified stepped cornice to read at the city scale; the building is arranged to respond to the new surrounding urban plan, and then he created more than a dozen distinct "episodes" at street level many of which are memorable like the beautiful curve along Pumpen.
Höger had an extraordinary ability to work a facade once he had established a structural logic for the type of building. His use of brick to articulate the design was very clever and is reminiscent of Gaudi in Barcelona. I have not designed many brick buildings but find myself frustrated by the banal wallpapering of the material. My choice of this building is in part to hold a mirror up to the limp tectonic and material platitudes of today, not least in Hamburg.
The brickwork has a closely understood structure. Flat panels above and below windows are simple, while in prominent areas like the archway over-panels they are a riot of textural brick weaving. The wall surface is given stiffness and relief by triangular vertical piers rising from the double-height base to the underside of the cornice. These in turn have an inflection every seventh course to give a scaling between window and wall. So often art and architecture become disassociated and art is left as an afterthought but here architect and artist were in close dialogue, both helping to create a result greater than the sum of parts.
It was the biggest office building in Europe at that time, yet doesn't seem overbearing
I'm now working on a building in Piccadilly, London, for the Crown Estate with the artist Richard Deacon. It is the first time he has been so directly involved in a building and I find our dialogue inspirational. I have proposed a ceramic facade out of which his concept for a polychromatic cornice has developed. He is coming from the tradition of using ceramic for autonomous sculpture while we've previously used ceramic as a crafted surface.
Chilehaus 90 years on continues to work as it was intended. It is essentially a passively controlled environment with a clever services distribution system from an innovative basement structure. The internal finishes of the common areas are simple and dignified, and the external envelope should be good for centuries to come. Not many contemporary buildings can boast such urban sustainable and aesthetic credentials.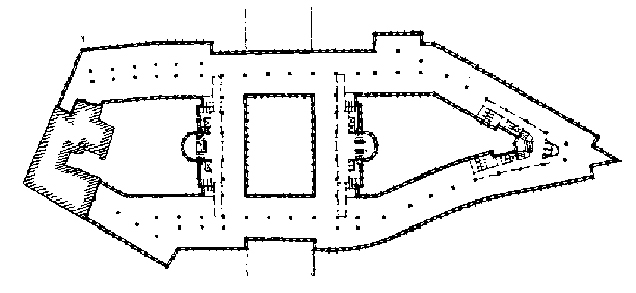 Europe's first dedicated office zone
Chilehaus was built by the shipping magnate Henry B Sloman and named in reference to the saltpetre from Chile that had made his fortune. Sloman commissioned the architect Fritz Höger to design the 10-storey building for Hamburg's then new merchant district, an area of offices built to serve the city's Speicherstadt warehouse district, and the first dedicated office zone in Europe. Chilehaus was built from 1922-24 at a reputed cost of more than 10 million Reichsmark.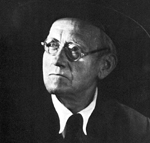 Höger's design linked two irregularly shaped plots of land by building over the narrow Fischertwiete Street close to the river Elbe. The huge building is arranged around two internal courtyards to either side of this street, and terminates in a sharp corner reminiscent of a ship's prow at the intersection of Pumpen and Burchardstrasse.
Chilehaus was built with more than 4 million dark clinker bricks on a reinforced concrete frame with sculptural elements by Richard Kuöhl. It is recessed at upper levels which helps to reduce the building's considerable bulk.
It retains most of its original features including its semi-public entrance halls and is let to multiple office tenants with retail and cafés at ground floor.
Postscript:
Interview by Pamela Buxton; Photos by Gareth Gardner