Stapleton Hall Road homes draw inspiration from Victorian neighbours
Stephen Taylor Architects focuses on split-level living
Stephen Taylor Architects has designed two modern houses for Solidspace Developments, which draw inspiration from their Victorian neighbours externally while challenging the interior assumptions that come with the period.
The two four-storey houses are arranged over seven interlocking half-levels that, despite their small footprint, will create a generous amount of flexible space.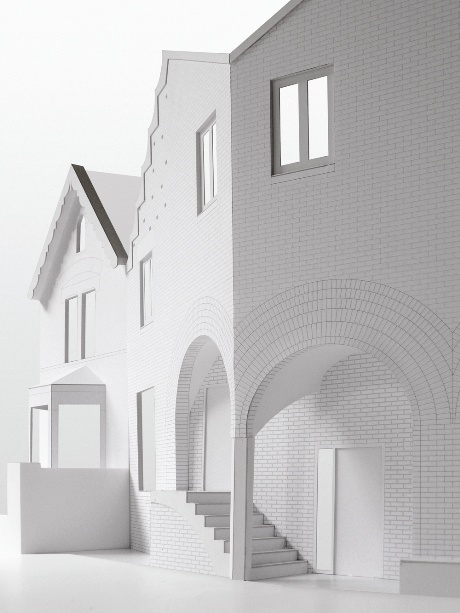 Practically, the spaces are divided into a living room, garden room and kitchen in the bottom half and three bedrooms above. At the top of the houses there will be a "green zone": a suite of bedroom, bathroom, study and roof terrace.
Split-level living is the key idea behind Solidspace whose developments all aim for space that is "connected yet private". In this case, the floors are connected by a sculptural walnut staircase on the street side of the property, which guarantees all the living space a relationship with the garden side.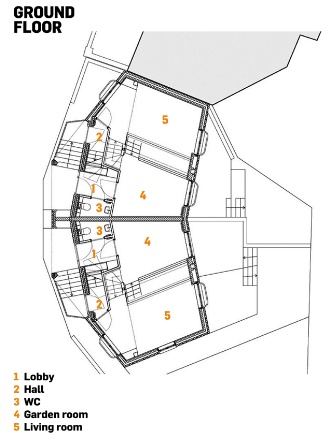 Externally, the project has to negotiate a tricky corner junction; the north end of the development connects to the end of the Stapleton Hall Road terrace while the south end turns to face the former railway viaduct. The height of the houses mediates between the terrace and a four-storey building on Ferme Park Road.
At the centre of the elevation is a shared entrance porch, which draws on the Victorian and Edwardian architectural language of the street. A reconstituted stone arch shelters the two front doors and is lined with tiles and painted render to differentiate this transition into a more private zone. Reconstituted stone lintels have also been used to form heads to window apertures in the brickwork.
The project has started on site and expected to finish in the autumn of 2013.