House and artists' studios use clerestory windows and roof lights to let in natural light
New practice Spatial Affairs Bureau has received planning permission for a studio and private residence project for artists Rana Begum and Nathaniel Rackowe.
Set in a brownfield corner of Stoke Newington, north London, the approach creates a largely hidden miniature compound at the end of a narrow mews street, backing onto Abney Park Cemetery.
Nestled into existing Victorian light industrial and residential buildings, the scheme comprises two structures separated by a small courtyard garden.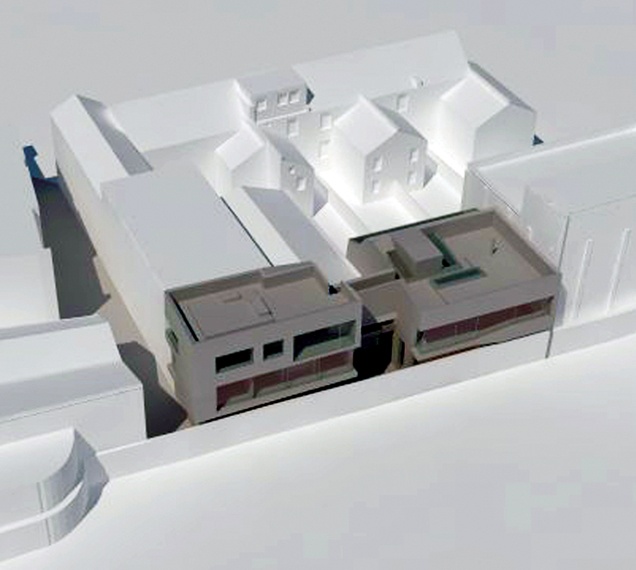 The first taller and narrower building will house a ground floor display space, first floor family sleeping accommodation and a top floor apartment. Further into the site, and connected by a bridge at first floor level, the main house provides top lit art studios on the ground floor and family living accommodation above.
The ground floor footprint is almost entirely enclosed by the adjoining walls of five separate landowners, so natural light is provided either by high level clerestory windows or roof lights.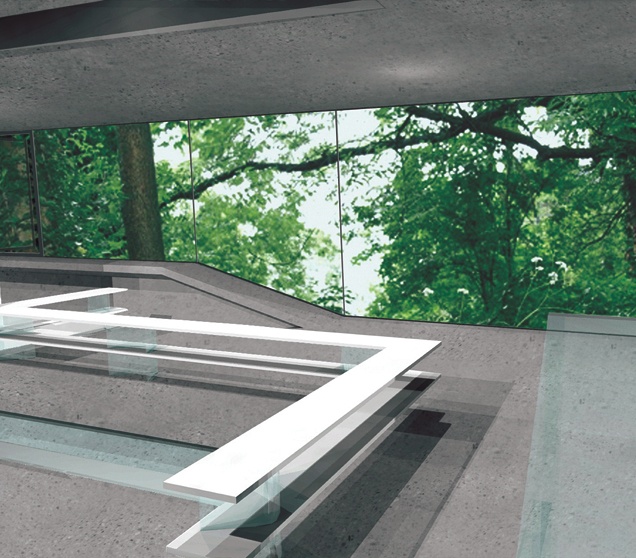 Higher up, living and sleeping spaces are extended out along the east side, opening up to the dramatic, heavily wooded expanses of the cemetery. The opaque wall conditions at ground level and higher up towards neighbouring gardens at the west favour a superinsulated approach to minimise energy demand. The exposed concrete structural frame will also create interior climatic stability.
The exterior is clad in black stained timber, formed in a series of gently canted surfaces connected by a seam line that runs around the entire perimeter.
The project is expected to start on site in 2013.