Design draws on local vernacular tradition
Kirkland Fraser Moor has been granted planning consent for a low-carbon country house and vineyard in the rural Forest of Dean, Gloucestershire.
The project was granted permission on the basis of the PS57 clause, which was established to encourage the construction of houses of exceptional design quality in rural areas.
The architects describe the design as drawing from the local vernacular tradition, but also responding to the need to make a building of our time. They believe their design can become part of the area's heritage rather than standing apart from it.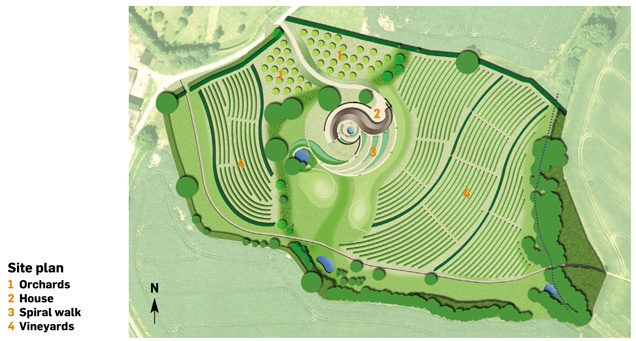 Essential to the project was the desire to balance the architecture with the landscape. The proposal comprises a series of "ripples" in the landscape, mirroring the form of the roof. The vineyard on the outer edge references the viticulture that has helped to shape the landscape of the Forest of Dean over centuries.
Within this landscape the S-shape plan sits with the entrance and garage facing north and the central courtyard south. This makes use of the views and solar access for passive solar gain strategies.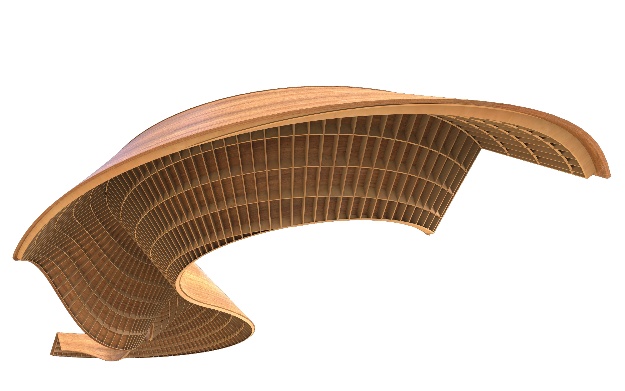 The roof form is influenced by the traditional eyebrow dormer window and the degree of rise relates to the amount of light required within the first-floor rooms. The largest undulation provides light for the double-height gallery space.
KFM worked with landscape architect The Landscape Agency, planning consultant Rural Solutions, and engineer Buro Happold.
Construction is scheduled to start on site in March 2013.