New-build homes and Victorian conversion in Wandsworth to complete in 2013
Michael Trentham Architects has won planning permission for four new-build townhouses and an extension and conversion of an existing Victorian building on Putney Bridge Road in Wandsworth, south London.
The four houses replace an existing Victorian commercial block and have been carefully designed to protect the amenity of the surrounding residential properties, while creating contemporary dwellings flooded with natural light.
The buildings are clad in variegated brick to match the neighbouring buildings, detailed with deep tapering reveals to provide contrasting shadow lines, animating the elevations. The windows and doors are framed with untreated oak fins that modulate and order the main elevation, while the entrance to each unit is defined by a timber-clad vertical break that rises the full extent of the facade.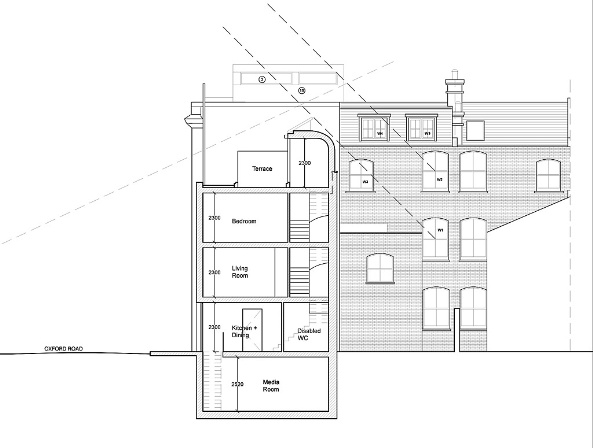 The full-height windows at ground-floor level open onto a double-height space, providing light to the basement. This lower level is accessed via a timber tread stair, supported on a lightweight metal truss, with a structural glass balustrade.
The existing Victorian corner building will be converted into a three-bedroom flat and a two-bedroom flat with commercial space on the ground floor. Its roof extension is designed with wrap-around folding sliding doors that open onto a timber deck terrace, concealed behind the existing period parapet of the building.
The challenge was to gain as much natural light as possible into the deep plan of the single-aspect houses, and the architect has tackled this through full-height windows modulated with vertical timber fins, giving a distinctive rhythm to the street elevation and creating light, airy spaces behind.
Completion is planned for spring 2013.