The regeneration balances the original low-rise estate with the larger ones of the King's Cross masterplan
PRP Architects has submitted a planning application to Camden Council to regenerate the Maiden Lane Estate in King's Cross.
Completed in 1982, the unlisted estate was designed by Benson & Forsyth Architects and was the last in a series of housing projects built between 1965 and 1982 under Sydney Cook, head of the architecture department for the London Borough of Camden at the time.
Maiden Lane comprises two-storey houses and gallery-access apartment buildings of three to four storeys, arranged along a gentle slope to the north of King's Cross and St Pancras stations.
PRP's scheme would add 265 homes to the current 225 dwellings, 124 of which would be affordable. The new buildings would balance the low-rise buildings of the original estate with the larger ones that are beginning to emerge as part of the King's Cross masterplan. A 20-storey tower will be at the east of the site, with a mixed-used retail and work space below. The area surrounding the estate will be reinstated, linking the new and old buildings. There are also plans for bus stop improvements and a cycle hire scheme.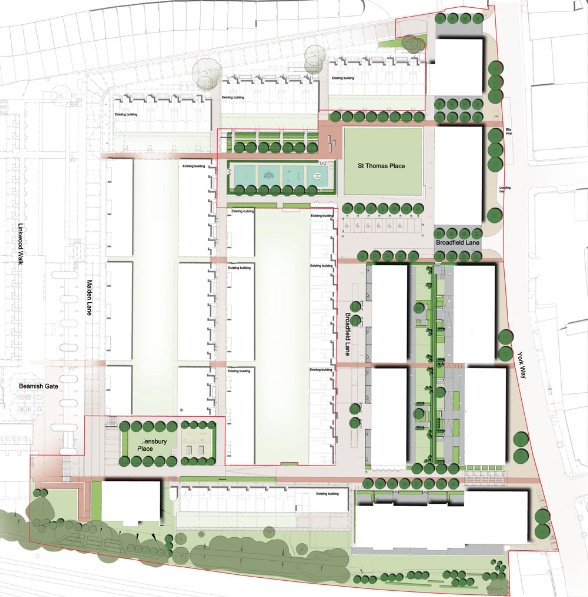 The project forms part of Camden's community investment programme, a 15-year plan to invest more than £400 million in housing, schools and public services.
PRP said the new homes have been designed to fit in with the existing surroundings. Brendan Kilpatrick, partner at the practice, added: "PRP worked closely with Camden to design a scheme that retains the character and scale of the existing estate and then responds to the emerging context of King's Cross as you move north along York Way.
"We have used high-quality materials in a contextual manner which derives its form from the existing estate."