Architect to build archive for Niall Hobhouse at Somerset farm
Hugh Strange Architects has secured planning permission for a new office and archive for Niall Hobhouse at Shatwell Farm on the Hadspen Estate in Somerset.
The site is located within a working farmyard, a short distance from a new cowshed by Stephen Taylor Architects and opposite a Dairy Cottage renovated and extended by Skene Catling de la Pena.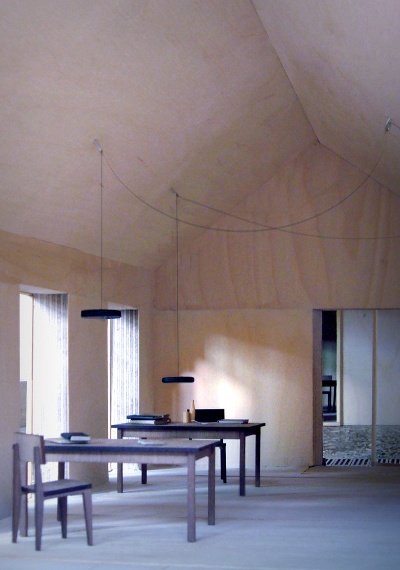 The 90sq m scheme proposes to redevelop an existing stone and brick barn, retaining the front and side walls only while removing the roof and rear wall. Two identical timber studio structures are inserted within the retained walls and a single new roof with a simple pitch oversails the whole composition.
An external passage leads between and behind the studios, providing a shared quiet space away from the farm noise and linking to the agricultural silos to the rear. A series of externally fixed French doors fold back to open up the studio spaces.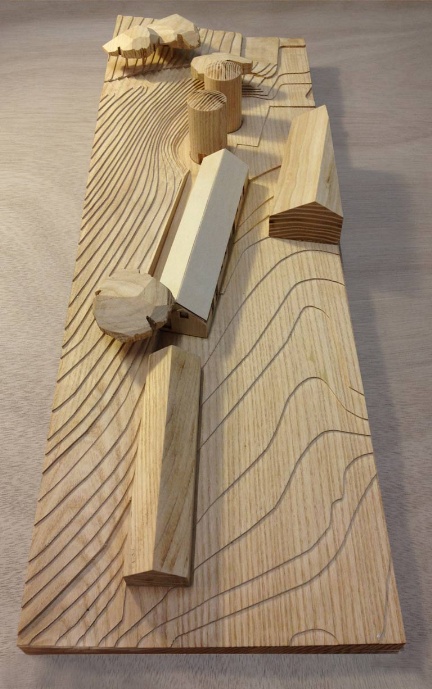 The building shells will be constructed of a single thick layer of cross-laminated timber panels without cladding, lining or insulation. The new roof will be formed in profiled fibre cement and the external areas paved using pre-cast agricultural concrete panels designed for use in pig sheds.
All fixtures and fittings, doorframes and electrics will be surface fixed, while hardwood from the estate woodlands will be used for flooring and shelving. The heating will be provided solely by slow release log-burning stoves using estate timber.
The use of pre-fabricated panels, monolithic construction and off-the-shelf agricultural components will allow a fast and simple construction process. The project is due to start on site early next year.