First Look: Duggan Morris brings a flexible approach to Denmark Hill centre
Duggan Morris Architects has submitted a planning application for a New Learning Centre on the Maudsley Hospital Campus in Denmark Hill, south London.
The 1,500sq m facility, for the South London & Maudsley NHS Trust Charitable Funds, will house teaching and learning facilities, a café and exhibition spaces.
The aim of the project is to destigmatise preconceptions of mental health and wellbeing within the wider community, in an integrated centre for doctors, nurses, teachers, patients and carers.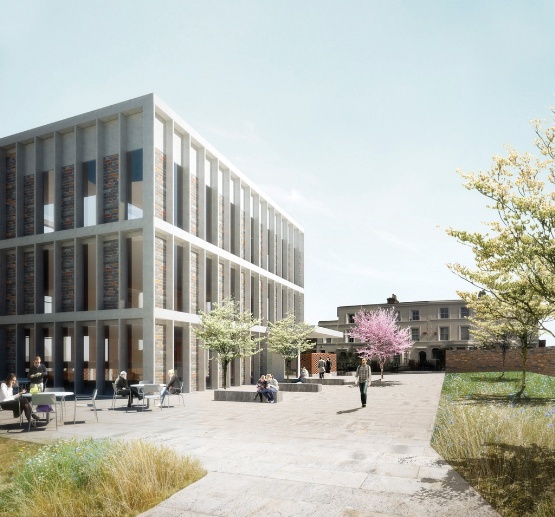 The building is therefore designed as a series of flexible, subdividable spaces, arranged around a central void, with an emphasis on retaining an open connection between the floors.
A grand timber staircase, generously proportioned with wide seating areas, rises through the void, leading to learning spaces grouped around each half-landing. In section, the floor plates are staggered by half a storey, creating a visual link between the different levels.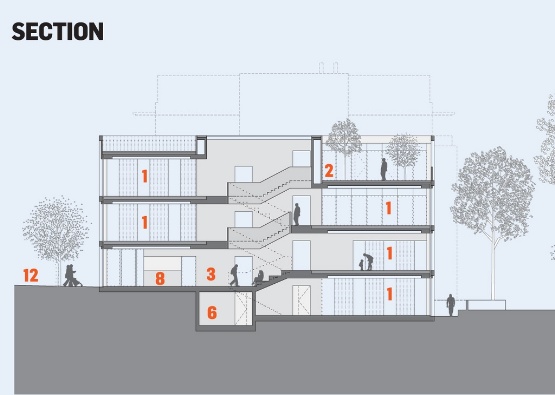 The building's exterior responds to the Georgian context of the Camberwell Grove Conservation Area, with elevations composed to complement the proportion, scale and material hierarchy of the surrounding context.
A 1,200mm vertical grid of precast concrete fins marches along each facade, separating bays alternately infilled with brick and glass, while the floors are expressed as continuous ribbons of concrete.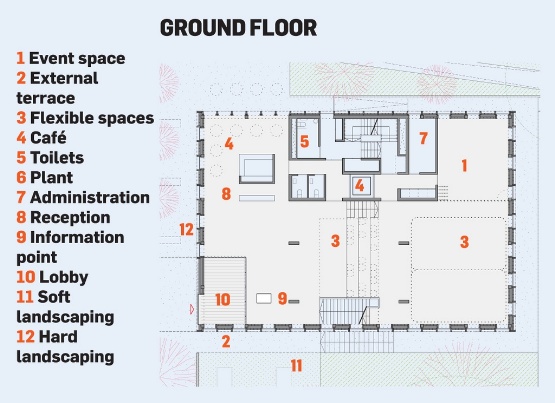 There is a strong emphasis on passive environmental design, with a top-lit atrium and glazed vents generating a stack effect, while the concrete frame is exposed throughout, with floor soffits detailed as ribbed units to increase the surface area of the thermal mass.
The £7 million project is scheduled for completion by spring 2013.