First look: Adjaye Associates' African American History & Culture museum
The Smithsonian Institution's new building has broken ground this week
Adjaye Associates' Smithsonian Institution National Museum of African American History & Culture in Washington, DC, is located on Constitution Avenue, adjacent to the National Museum of American History and the Washington Monument.
The 30,000sq m museum will house exhibition galleries, administrative spaces, a theatre and collections storage space.
The five-storey "corona" shaped structure — which features several more storeys below ground — is wrapped in an ornamental bronze lattice, in a historical reference to African American craftsmanship. The density of the pattern varies across the facade to modulate the amount of sunlight in and views out of the galleries.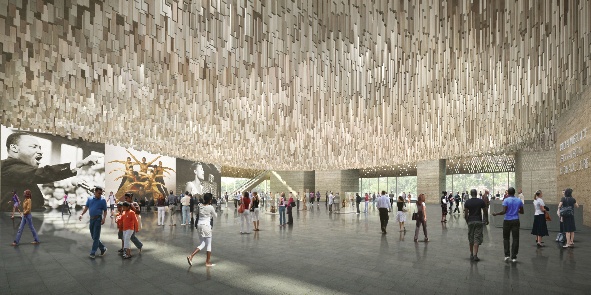 Source: Adjaye Associates
The building is entered from the south, under a large cantilevered porch roof, angled to reflect the movement of water in a pool below. This covered area creates a microclimate where breezes combine with the cooling waters to generate a place of refuge from the hot summer sun.
Inside the building, visitors will be guided on a journey characterised by vast, column-free spaces, a dramatic infusion of natural light and a diverse material palette comprising pre-cast concrete, timber and a glazed skin that sits within the bronze lattice.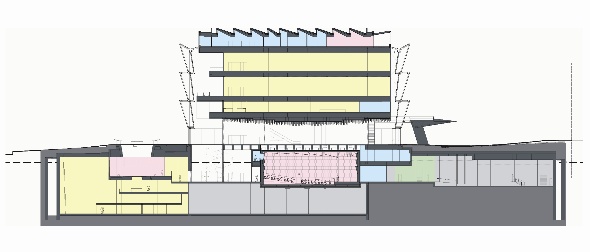 Below ground, the ambience is contemplative and monumental, achieved by the triple-height history gallery and symbolised by the memorial space, the "oculus", which brings light diffused by a cascade of water into the space from the grounds of the Washington Monument.
The $500 million project, designed in collaboration with the Freelond Group and Davis Brody Bond, is scheduled for completion in 2015.