MediaCityUK wins 2011 Carbuncle Cup
Amid strong competition, the Salford media hub is voted this year's worst UK building in BD's annual Carbuncle Cup competition.
With so few buildings being constructed in Britain, there was some concern that this year's Carbuncle Cup might suffer from a shortage of candidates.
We certainly faced disappointments — not least the realisation that regular shortlistee Make had failed to build anything sufficiently hideous in the past 12 months to warrant inclusion.
The knowledge that the firm's now green-lit HQ for UBS is a shoo-in for the 2014 prize at least represents some consolation.
The number of submissions was slightly down on last year's bumper crop but BD readers still managed to identify six crimes against the built environment, all richly deserving of their place on the shortlist.
This year we entrusted the job of singling out the worst of them to a jury of national newspaper architecture critics: Rowan Moore of the Observer, Hugh Pearman of the Sunday Times and the Guardian's Jonathan Glancey.
Bond Bryan's school daze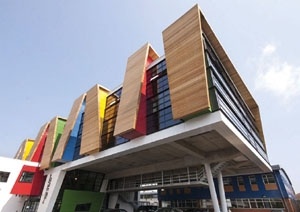 Runner up
Phoenix High School Post-16 Centre
Architect
Bond Bryan Architects
Location
Shepherd's Bush, west London
In the Post-16 Centre that Bond Bryan Architects designed for Phoenix High School in west London our jury were presented with a choice example of "decon lite" — a genre that has brought us such past Carbuncle Cup winners as Plymouth's Drake Circus Shopping Centre (2006) and Liverpool Ferry Terminal (2009).
The style's fundamental characteristic is its adoption of a wacky — but not too wacky — geometry. The decon lite architect lifts from Hadid, Libeskind and Gehry but speedily tidies his spoils into reassuring symmetries or extrusions that won't give his quantity surveyor too many sleepless nights. And so at Phoenix High School we encounter a series of luridly coloured and jauntily disposed panels that march down the building's considerable length like so many dwarves hi-hoing their way to the diamond mine.
While one might imagine that the post-16 year olds of west London would find this grindingly patronising, Bond Bryan assures us that its efforts have actually inspired some pupils to pursue a career in architecture. God help us.
Mediocre chapel scheme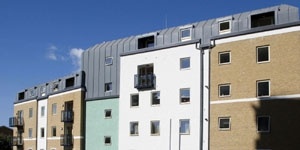 Runner up
Ebenezer Chapel
Architect
Molyneux Architects
Location
Brighton
If the school represents an example of an architect trying rather too hard, the Ebenezer Chapel development in Brighton suffers from quite the opposite problem. Designed by Molyneux Architects, it replaces a 1960s chapel with a new church and 49 apartments for a housing association.
The congregation's website notes that "the Bible teaches that the church is not the building" which must come as a relief as their building is epically banal. Resplendent in curtain wall glazing augmented by glulam fins, the church itself doesn't exactly give Ronchamp a run for its money.
However, the real offence lies in the housing on top. Flapping between expanses of brick and lilac, pistachio and lavender hued render, these elevations embody a quite special level of fecklessness. Windows are meanly dimensioned, thinly detailed and seemingly distributed without the first thought as to their proportional effect, while a mansard roof of strikingly plastic appearance squirms above it all to no helpful purpose.
This may not be the most violently obnoxious project on the list but, as the reader who nominated it argued persuasively, "these mediocre buildings damage our cities more than bolder failures".
Grimshaw in a whirl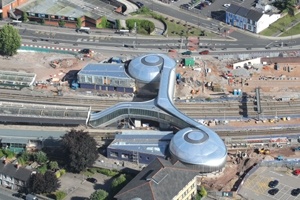 Runner up
NewPort station
Architects
Grimshaw and Atkins
Location
Newport, Wales
One such bold failure is Grimshaw and Atkins' new entrance building at Newport Station. The architects have invested their iconic aspirations primarily in its bizarre ovary-like plan — the effect of which can perhaps thankfully only be discerned by passing seagulls.
For humans, things are altogether less memorable with a nothing if not diverse material palette — Reglit, Kalzip, ETFE, brick, polyester powder-coated aluminium and assorted glass treatments — deployed in the vain hope of negotiating its tortured form. Needless to say, no attempt to relate to the surrounding architecture is remotely detectable.
However, its failings are not merely aesthetic. For disabled visitors access may have been improved, but for everyone else, circulation has been made considerably more convoluted. Journey time between platforms has increased while the café has bewilderingly been retained at the very opposite end of the platform from the new entrance building.
Run and Hyde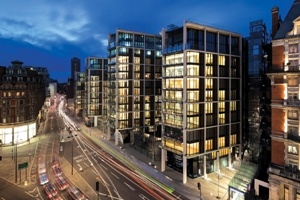 Runner up
One Hyde Park
Architect
Rogers Stirk Harbour and Partners.
Location
London
Having once been a highly vocal opponent of the socially divisive effects of gated communities, there is no small irony in the fact that Richard Rogers should now be the architect most associated with the provision of high security compounds for London's super-rich.
Rogers Stirk Harbour's Chelsea Barracks scheme may have bitten the dust but the blessedly smaller One Hyde Park refries the same basic ingredients of Hilberseimer plan with added bling and much reduced overlooking distances. This is one of a number of recent instances in the capital — see Renzo Piano's Central St Giles and Shard — where the appointment of a big-name architect has proved sufficient to persuade the planning authorities that grotesque overdevelopment can be justified.
The mayor's planners, headed by Giles Dolphin, must carry particular blame. In the case of One Hyde Park they pushed for a tower, claiming Westminster's case for something that didn't loom over Hyde Park represented "a missed opportunity… to provide more housing and, given the high design quality, to enhance London's role as a World City".
Graces under pressure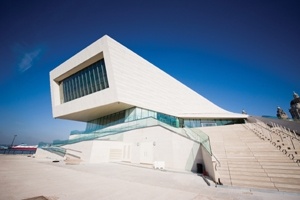 Lowly Commended
Museum of Liverpool
Architects
3XN and AEW
Location
Liverpool
Liverpool secured the Carbuncle Cup two years ago for Hamilton Architects' ferry terminal. This ridiculous building won in considerable part because of the damage it did to the view of the Three Graces — the trio of early 20th century buildings providing Liverpool's defining architectural image.
Sadly, this vandalism to the city's waterfront was only the start. This year the jury had the ferry terminal's neighbour, the Museum of Liverpool, to consider. "Our first reaction was that you shouldn't build here," Kim Nielsen, the director of 3XN, the Danish practice responsible for its original design, has said. He should have trusted his first instincts.
However, the problem isn't simply that the building is in the wrong place. Another prime example of decon lite — Hadid's Maxxi being the all-too-obvious model — this was a voguishly banal design made considerably worse through its botched realisation. In a saga that saw the client taking legal action against both 3XN and its replacement, local practice AEW, the competition-winning project was subjected to multiple dumbings-down, the most cringemaking of which proved the introduction of a slalom course of DDA- compliant ramps at either end of the building.
The Museum of Liverpool came a close second in this year's Carbuncle Cup but with work soon to complete on Broadway Malyan's next door Mann Island development — the third of what Hugh Pearman aptly termed The Three Disgraces — Liverpool is in a strong position to reclaim the prize next year.
Salford takes the prize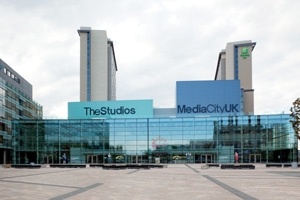 TOP PRIZE
MediaCityUK
Architects
Wilkinson Eyre, Chapman Taylor and Fairhursts
Location
Salford Quays
This year, however, the honour goes not to an individual building but to a £600 million development on the banks of the Manchester Ship Canal — MediaCityUK.
On the face of it, this project had everything going for it. Its 81ha site enjoys a splendid waterfront location, alongside the Lowry arts centre and the Imperial War Museum North. There were no significant planning constraints and the site lay within the ownership of a single developer. Its programme includes the regional headquarters of the BBC and ITV, the media studies department of Salford University, a hotel, housing and a school. It had every opportunity to be a piece of city to be treasured for centuries to come.
The reality, however, is scarcely distinguishable from the Media Cities in Dubai and Qatar that the developer, Peel Holdings, has evidently taken as its model.
Whatever urban aspiration may be indicated by its name, a city is the last thing one would mistake this development for. There is no urban idea to speak of whatsoever — no space that one might recognise as a street; no common architectural language; no difference between the fronts and backs of buildings; no distinction between the civic buildings and the private ones. As Rowan Moore remarked of the university faculty's wanly corporate expression, "One is not looking for the Gate of Honour at Gonville & Caius, but… something!"
What we are presented with instead is a crazed accumulation of development, in which every aimlessly gesticulating building sports at least three different cladding treatments. The overriding sense is one of extreme anxiety on the part of the architects — an unholy alliance of Wilkinson Eyre, Chapman Taylor and Fairhursts — about the development's isolation, 20 minutes' tram ride from the centre of Manchester. The incessant visual excitement reads as a desperate attempt to compensate for an underlying lack of urban vitality.
No-one can be too surprised that Peel Holdings — responsible for a wretched riverside redevelopment in Glasgow and with another planned for Liverpool — is behind MediaCityUK but quite how the BBC has stooped this low is hard to fathom. In 2003 the corporation published Building the BBC: A Return to Form, which trumpeted its newfound role as a patron of architecture. "The BBC has found its nerve again and risen to its role as national champion and patron of the arts," wrote Dan Cruickshank in the book's foreword. Well, it lost it pretty quickly thereafter. David Chipperfield and Richard MacCormac were ditched from their commissions mid-job, while Foreign Office Architects' project never even got off the drawing board.
Visiting MediaCityUK, it is hard to see how the corporation could set its aspirations any lower. "How uncreative can a "Creative Quarter" be? And which truly creative person would ever want to work in such a place?" asked Jonathan Glancey.
Following the Blue Peter garden's recent relocation to Salford, one can only presume that the newly reinterred Petra must be turning in her grave.