Have your say on this year's nominations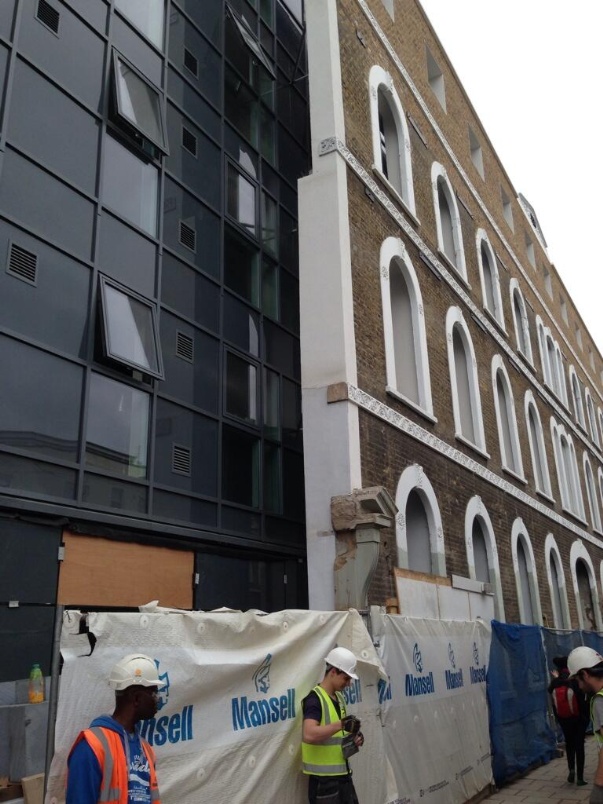 Source: Kieran Long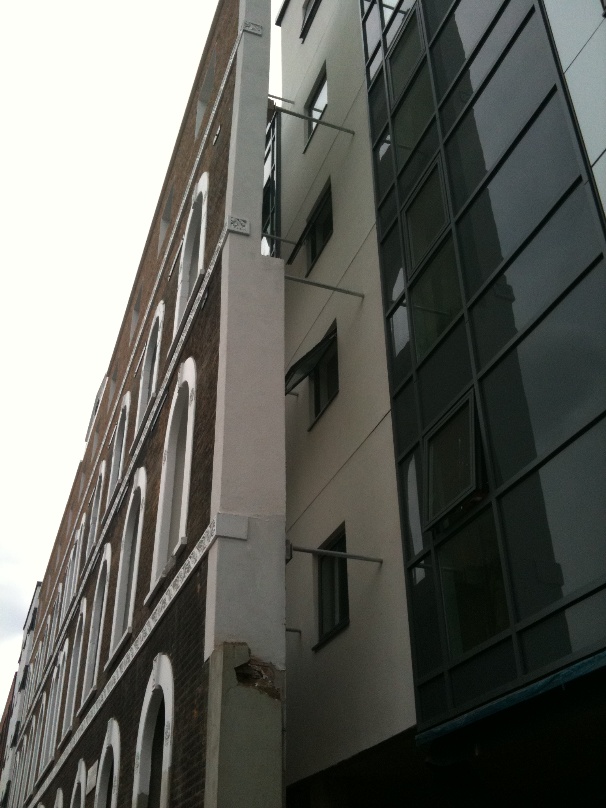 From the nominators:
"I walked past this almost finished building last week and spotted a clear carbuncle. The original building is the Mallett, Porter and Dowd Ltd Building on Caledonian Road in the London Bourough of Islington. It features in Pevsner's Buidings of England (p.698 London 4: North 1998 ed.) and dates from 1874.
"This is a façade retention of a historic warehouse with a carbuncular twist. It seems the monumental masonry façade did not work with the horizontal and vertical cell module of optimised student housing. Thus the new façade is set behind the retained façade to allow it to take the most economical form, ignoring the existing facade. The historic facade is propped a few feet off an econo-curtain wall. This nasty detail gives a new meaning to "shadow gap" – more emphasis on shadow, less emphasis on gap. It is not clear which rooms if any align with the warehouse windows. The inmates living behind the massive masonry ruin will acutely feel the heritage of the retained wall, but it is not clear they will be able to see out. Perhaps the architects were influenced by the historic Pentonville Prison down the road." 
"It is one of the worst facade retention schemes that I have seen. The lack of any meaningful relationship between the retained facade and the new build behind is embarrassing. The addition of an extra storey to the retained facade ruins its proportions. The building behind is a lumpen student accommodation scheme with terribly detailed cladding, but there are many such schemes. The crassness of the relationship between new and old takes this scheme to beyond bad."
This project was intially refused planning by Islington Council, but won on appeal - read the appeal decision document. Read the original refusal.
Further project details on developers website - mortardevelopments.co.uk
Postscript:
Carbuncle cup nominations are now open. Email yours to bdonline@ubm.com or tweet your nomination using #carbunclecup
Any building with a known designer and client that completed in the last 12 months or is due for completion or partial completion before July 2013 is eligible.
Each week we'll feature one nominated building. The buildings with most comments will automatically make the shortlist alongside those selected by the judges.