Architect designs £4.5 million education and training centre for adults with learning difficulties
Hawkins Brown has submitted a planning application for an education and training centre for adults with learning difficulties in Aldingbourne, West Sussex.
The Aldingbourne Trust, a charity that supports people with learning disabilities, owns several sites and buildings in the county. The architect was initially appointed in 2009 to develop a feasibility study to improve learning and social facilities for the charity's rural site, just outside the village of Aldingbourne. More recently, it has been re-engaged to develop the proposal for a planning application.
The proposed £4.5 million Aldingbourne Country Centre consists of several structures including a main entrance building, named A. Big House, which comprises a conference centre, café, shop and offices. There will be a sixth form centre for young people with learning disabilities, an animal petting area and new craft workshops, plus an upgrade to the existing facilities to provide better social and learning spaces.
Inspired by the local Sussex vernacular, the main building takes its form from traditional barns and will be clad in locally sourced timber. It will sit on the site of a former quarry, looking out onto the Weald & Downland Open Air Museum.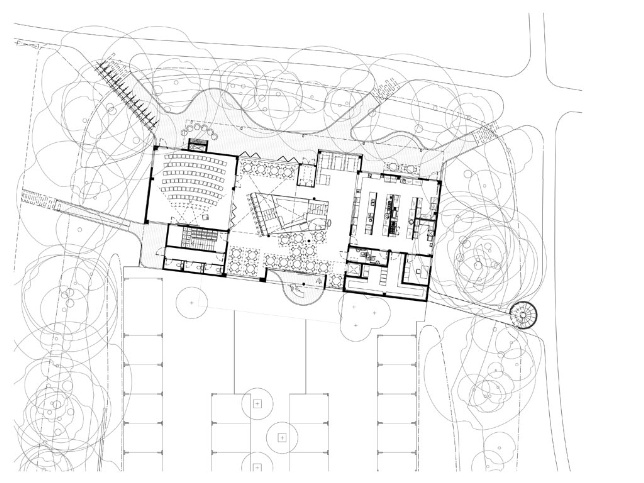 A renewable energy strategy has been developed, which will use biomass boilers with locally sourced logs. The 7.2ha masterplan, developed with Dan Pearson Studio, also includes a coppice, which will be a further timber source. Adjacent to the main building will be an allotment, kitchen garden and greenhouse to grow crops for the café.
Outline planning is currently being sought. As a charitable body, the Aldingbourne Trust's income is unpredictable. Hawkins Brown's masterplan for the site is designed to be flexible, so it can be developed as and when funding is generated.