Building regulations are 'stifling development'
Leading architects call for simplification of standards to encourage innovations in housing design
Building regulations are stifling development, tying people to their homes for too long and preventing England from accumulating the diverse stock of housing it so desperately needs, a group of leading housing architects has warned.
Andy von Bradsky, chairman at PRP Architects and a member of the government's four-strong Challenge Panel that is overseeing the overhaul of building standards across England, said criteria such as Lifetime Homes were hindering housing construction.
"Regulations surrounding design for disabled access need to be simplified and brought together under the existing Part M," said von Bradsky, suggesting a three-tier accessibility system based on Swedish housing standards as a blueprint for change.
He was speaking at a New London Architecture breakfast last week alongside HTA director Ben Derbyshire and Andrew Beharrell, executive director at Pollard Thomas Edwards Architects.
Beharrell agreed that disabled access standards needed to be overhauled, but said it was "difficult to criticise Part M without being accused of discriminating".
"One of the unintended consequences [of Lifetime Homes] is a tendency to grow the circulation spaces of homes, sometimes at the expense of habitable rooms," he said.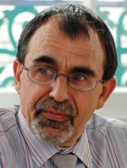 Accessibility is one of the key areas being addressed by the government's review, which is seeking to simplify building regulations and standards and bring them together under one national document. Fifteen organisations including BRE, Habinteg, the RIBA and the Association of Chief Police Officers, will take part.
An independent Challenge Panel, which includes von Bradsky, developer Kirk Archibald, planning specialist Paul Watson and City of London surveyor David Clements, will oversee the work, which is scheduled to be put out to consultation in the spring.
When the review was announced at the end of October overlapping standards were immediately raised as a problem, specifically those surrounding windows and stairs.
But Derbyshire said deregulation was only half the story and that the needs of consumers needed to be addressed. "Our market has such a poor performance of allowing people to move to places when they need to do so," he said.
He compared housebuilding unfavourably with other industries such as the automotive sector, which has shown huge innovation in design over the past 50 years, despite a strict regulatory regime — particularly relating to safety.
England also needs to have regulations that allow the construction of a variety of homes that can be accessed by different users at different times in their lives, he said: "It must be about enabling people to access the right homes," he explained.
More broadly, the panel argued that the role of planning departments needed to be clarified.
"We have to be clearer about the criteria the planning system is applying and [ensure it does not] stray into areas outside its remit," said Beharrell. "We often see committees that are swayed by matters that aren't strictly planning matters."
And while the government has sold the review as a boost for the housebuilding industry, architects have already expressed fears that interest groups such as the UK Green Building Council could jeopardise the shake-up of building regulations.
"If ministers think this is an easy fix I think they're mistaken," said von Bradsky. "This will take a long time."

Silly standards
There are hundreds of existing housing standards, here are a few on the more bizzare end of the scale:
-          The requirement for two phone lines in home offices, irrespective of need
-          The 'dirty window factor' – imposing bigger windows to allow for dirt on them, rather than assuming people will simply clean their windows
-          A requirement that 'drying space' is designed and assessed when often this is nothing more complicated than a washing live over the bath
-          Standards being assessed repeatedly by different people such as planners, code assessors and building control officers – often looking at the same issues but coming up with different answers