Crossrail is a bim pioneer
The rail link is set to be the first UK infrastructure project to realise the bim lifecycle concept
With Paul Morrell's bim mandate steaming ahead and an announcement about the second phase due this March, construction professionals are on the hunt for building information modelling case studies to learn from in developing their own strategies. With this in mind, BD brings you the first in an occasional series of bim case studies, shining a light on some of the most interesting bim projects in the UK and abroad.
Many bim evangelists have complained about a perceived resistance to bim within the UK construction industry, yet with Crossrail London is playing host to Europe's biggest live bim project.
Crossrail has quietly been driving industry standards for technology adoption on infrastructure projects since the first surveying work was done in the mid-nineties to establish where the control points should be for the proposed route. All of the control points were designed and planned in 3D, at a time when some design houses were still getting their heads around flat 2D cad.
There are over 25 main design contracts within the project, with contractors including station architects John McAslan, Foster & Partners, Grimshaw, Wilkinson Eyre and Weston Williamson. When detailed design work began in 2008, working in a collaborative 3D environment was part of the contractual requirements.
"We never used the word bim in any of our contract documentation because you can't define it contractually," says Malcolm Taylor, Crossrail's head of technical information, who is in charge of co-ordinating the project. "Bim means too many things to different people. We see bim as a set of joined-up processes, linking all the information together."
The vast number of designers and other contractors involved in the project represents the biggest challenge in delivery. Rather than allow each architect to design within its own preferred systems, Crossrail mandated the use of Bentley's software suite and created one "true" model for everyone to work on.
With Crossrail, London is playing host to Europe's biggest live bim project
An Enterprise licensing deal was negotiated which allows Crossrail to share around 400 user licences across the Bentley suite among its contractors. To date, they have created almost 1 million cad files between them. The central model is housed on Crossrail's servers — with various secure backup systems — and is accessed remotely by the various contractors. It is, essentially, one huge cloud project.
Crossrail has taken responsibility for managing all of this software, ensuring everyone receives the appropriate access and updates and introducing new workflows to give them better control over the environment in which everyone is working. The arrangement follows to the letter BS1192, the standard governing production and sharing of construction information.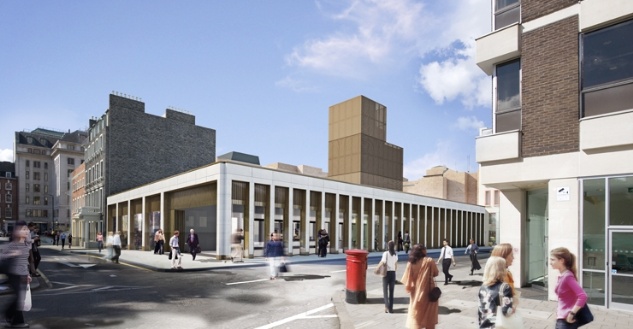 To make a change to the "true" model, a designer has to get permission from Crossrail. "We will make sure we're able to let everybody know what the changes might be and we will only accept changes if we fully understand the impacts and can manage what they entail," says Taylor.
"We had a mini-conference with Bentley and our main contractors. They are all experts and specialists in their fields and they are all saying 'why don't you do it this way?' You've got six contractors that want us to do it in six different ways — but we want to use all of them. We have this aspiration to be world class."
By choosing to control both the software and the central model, Crossrail is taking liability for the information generated. Taylor is confident that, at least in spatial terms, everything will work.
"If something goes wrong with a product or an element we'll have to deal with it on a case by case basis. But evidence to date is that the great advantage of everybody collaborating in that single space is that all of the problems that used to arise simply don't.
"Everybody is working from a single source of truth. If that single source is not right then that will be for us to sort out. It is our information. That is why we control it."
Taylor's main focus is to make long-term cost savings from its bim model, by providing highly accurate information that can be used for managing Crossrail's assets post-completion. When Taylor asked two of the UK's biggest bim software providers — Autodesk and Bentley — if they had examples of any major infrastructure projects that had done this successfully, neither could offer him any examples. Heathrow's Rogers-designed Terminal 5 — which used a single model environment — is now the closest to a real example but Crossrail may be the first to fully realise the bim lifecycle concept.
Taylor points out that by the time they come to hand over their bim data sets to Crossrail's maintenance team their bim processes may seem "old hat". The technology is still changing very fast. He says that it is the architects on the project that are often setting the pace and cites Grimshaw's construction of a life-sized model of a new Crossrail station as one example. The model will be used to help all of the contractors on the build get a feel for the spaces they're building rather than for public outreach.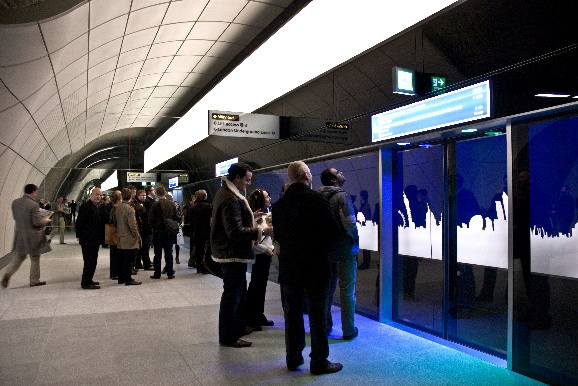 Once Crossrail is finished, and the project team has packed up and gone, Taylor hopes the legacy of the project will be more than just a new tube link. They are already meeting with the team planning the HS2 rail link to share their experiences and help work out how to manage the vast quantities of information that project will generate.
"We want to set best practice standards. It's not a difficult thing to do, you just have to keep working at it. Simple sources of truth, simple rules, making sure that you properly check and process things."