Are we serious about estate regeneration?
If so the government needs to invest a lot more money and put communities before developers, argues Hank Dittmar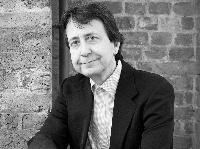 Estate regeneration and replacement is hardly an obscure subject, but it was still a surprise to see David Cameron devote both a speech and a column to the subject this week. When he did so it catapulted what has been a fairly non-partisan ideal into the trench warfare of political conflict.
In fact, Tony Blair made his first significant speech on the Aylesbury estate, which is only now being redeveloped. During the Blair years estate renewal was called New Deal for Communities, incorporating both physical and social strategies. A financial model involving developer participation in market properties and cross subsidy emerged, albeit with significant public funding for public realm, infrastructure and housing.
Over the past few years estate renewal has seen renewed attention in the press and among the profession, with debates over demolition, projects like Park Hill in Sheffield to improve rather than demolish, and high-profile London schemes at the Packington Estate and Heygate Estate. At the Heygate Estate, while there will be more than 2,500 units built, the number of social housing units was reduced from 1,194 to 632 and many of these will be shared-equity rather than social-rented units. Many residents were "decanted" (removed) and have not yet been able to resettle in the area. This has generated protest, especially as developers have attempted to reduce the proportion of affordable housing on viability grounds.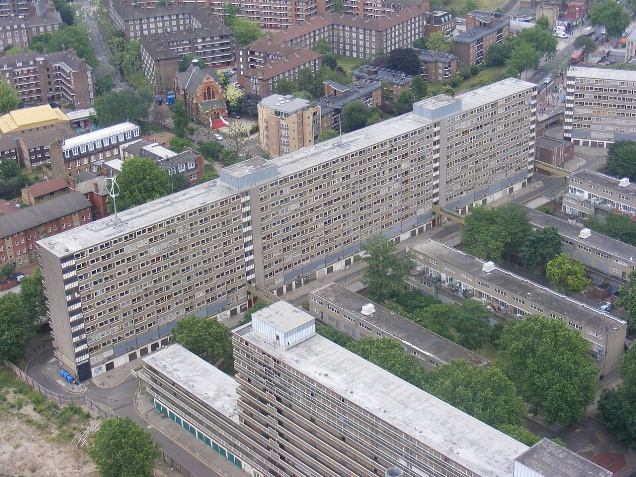 Source: Creative Commons
The group Create Streets has brought the issue of estate renewal to the attention of the government and the government has responded, beginning with a London commitment of £150 million. Cameron's intervention heralded a nationwide programme, with a commitment to tackle 100 estates across the country and commit £140 million to the effort. Calling for demolition, Cameron focused not only on improving the physical environment but also on improving "life chances" for residents.
The same questions are being asked of this scheme as have been asked of the Heygate estate. Jeremy Corbyn has called it social cleansing and challenged Cameron to demonstrate that the programme will result in a one-for-one replacement. On the other side of the ledger, Savills has estimated the potential for an additional 54,000 to 360,000 homes, depending on density, from comprehensive redevelopment in London alone. It argues that the value uplift from a Complete Streets approach is greater than other contemporary regeneration model, improving viability and hence potentially allowing the delivery of more affordable units.
Both the promise and the threat may be overblown, however, as the entire programme is allocated only £140 million, which won't go very far across 100 estates. By way of comparison, the US Hope VI effort, begun during the Clinton administration to replace failed social housing estates with walkable, mid-rise and mixed-use schemes, has expended more than $6 billion in the years that it has existed, tackling just over 200 projects. Current funding for what is now called Choice Neighbourhoods is reduced due to budget constraints, but ranges between $90 million and £120 million, devoted to planning grants and two to three projects per year. Clearly the £140 million should be an annual amount rather than a total.
Proponents argue that the funding shortfall can be made up from the value uplift and residual from building at higher density and building homes for sale on the private market. While this may be attractive on paper, one can already imagine the viability consultants sharpening their pencils to demonstrate that one-for-one replacement is not financially viable. Indeed local authorities have been ill-prepared to respond to viability analyses or even to release them for public scrutiny.
If the government seriously wants to tackle the issue of estate renewal, it needs to dedicate substantial multi-year public funding to ensure the replacement of existing social units, to enact a replacement guarantee, and to require a community-led process to ensure that what emerges reflects the community consensus rather than a developer-driven approach of higher density without a walkable street pattern. Doing this might result in a realistic programme with a chance of success.