Hugh Davies
Autodesk's new cad software seems set to put Apple back at the top of the tree for architects.
Apple Autocad software looks fruitful
After many rumours and much beta testing it is now official: Autodesk's flagship cad software, Autocad, is returning to the Apple platform after 13 years.
Apple computer usage has always stayed at a much higher level among architects than among business users as a whole. In recent years, however, the arguments for its popularity have become increasingly convoluted.
The Apple user interface is pleasingly designed and its "let's keep the bonnet firmly closed and get on with the driving" approach is ideal for a pragmatic but non-geeky mindset. In addition, being one of the biggest manufacturers of personal computers while also having one of the smallest product ranges has led to Apple being able to invest far more in its product design than any other company. The result is that Apple makes computers that are as covetable as Alessi kitchen utensils. In addition, Apple users tend to be a little smug about the comparative absence of viruses and malware compared with the world of Windows!
Set against this glowing if occasionally fawning picture is the reality that Apple's position as the computer of choice for creatives has been undermined by the inexorable growth of software choice on the Windows platform. While most of the software that architects employ day-to-day is available on the Apple platform, architects have had to make the best of the limited cad choices available.
The mainstay of cad in most Apple-orientated architects' practices is currently Vectorworks. It is versatile and reasonably priced drafting software, which often seems to outperform other cad packages in producing attractive, legible drawings for presentation and production information. However, in practice users often encounter frustrations with interchange of drawings with consultants, and clunky workgroup referencing (Vectorworks' version of Autocad's xrefs). It doesn't always cut it.
Archicad is one highly able alternative but, in common with various other Apple-compatible cad packages, it hasn't taken a significant share of the Apple cad market, certainly not within the practices that we deal with. In the case of Archicad this may be partially due to it being several times more expensive than Vectorworks.
Our recent experience has been that Apple-based architectural practices have, over the last couple of years, been slowly embracing the dual Apple and Windows functionality of the recent Intel-based Mac pros and Mac books to avail themselves of industry-standard Windows-based software such as Autocad, Microstation and Rhino.
It is a demonstration of the strength of Autodesk's renewed commitment to the Apple platform that, despite the dual-boot or virtualised Windows options for running its existing Windows software, they have decided that the development cost of an OSX native version of its flagship product is worth investing in.
It will be interesting to see how the product, which launches in October, changes the Apple cad market. As a newly written product it might have its share of initial bugs, however its potential to be a game changer is significant.
While Autodesk no doubt feel that the release on the OSX platform of the premium-priced full version is an appropriate way to claw back the development costs, they could more quickly achieve a significant share of the market if they competed nearer the price point of Vectorworks. The release of an Autocad Light version for OSX could achieve this. If not, Autodesk run the risk that Apple users may continue to opt for the Light Windows version in favour of the much more expensive, full OSX native version of Autocad.
This observation aside, Autocad's move to reenter the Apple market deserves to be a success and hopefully is a harbinger of more to come. An increased choice of cad software for Apple users and a choice of platform for Autocad users has got to be a good thing.
Vox Pop: How will Autocad for Mac affect your practice?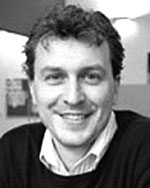 Andy Hunt Partner of new Birmingham practice Hunt Feneley
For the last 10 years I've been an Autocad user working at somebody else's practice. I wanted to move to a Mac platform primarily for the stability and because I was getting frustrated at the problems you get when you try to run more than one processor-hungry programme on a PC. I've gone to Vectorworks because it is a good platform on the Mac. We are working solely on Macs. Having only recently moved over from a PC, I'm still finding a couple of things frustrating. I'm still in Bill Gates mode. I wonder whether I've just been a bit caught up in the idea that a Mac is better. But they haven't crashed on me yet.
Julia Feix Co-founder Feix and Merlin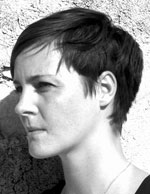 Generally, Mac products are amazingly easy to use, beautiful to look at and all the software that comes with them is so brilliant that it is light years ahead of any PC application. So it's unfortunate that there isn't a platform for architects on the Mac. Generally speaking we work about 99 per cent on PCs. We use Microstation which I think is the direct competitor to Autocad. Microstation was the programme we had worked in in previous practices and got very used to and enjoyed using. It's a good programme, but it's not Mac-compatible.
I think if there was a choice people would possibly switch from Microstation to Autocad just to be able to use Macs.
Christophe Egret Studio Egret West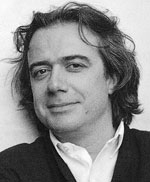 Mac products are always elegantly designed and architects have an obsession with the way something looks and feels. I'm not a minimalist by taste or by choice but Apple has followed Braun, which had a sublime, functional, pared-down aesthetic. An object that you use every day needs to have that neutrality.
Some people in our studio prefer PCs. I don't want to be a maniac about the whole thing. If someone tells me that a PC works 20 per cent faster than a Mac at half the price I'm hardly going to quarrel with them. Anyway the computer is hidden under the desk. We use Microstation in the studio – an Alsop legacy.