Alan Shingler: 'Sustainable can still be beautiful'
Sheppard Robson's head of sustainability believes that architects should take a more holistic approach
When Alan Shingler was a student at Leicester Polytechnic in the 1990s he saw at close hand the construction of Short Ford & Associates' engineering building, one of the pioneering examples of what was then known as environmental design.
At the time, he was more drawn architecturally to Stirling & Gowan's Leicester University engineering building and Foster's Sainsbury Centre. But the Short Ford building, along with work by other sustainability trailblazers such as Feilden Clegg Bradley, helped spark his interest in low-carbon passive design, and the way that environmental strategy can inform architecture.
Nearly 20 years later, things have moved on apace. Sustainability has gone mainstream, with clients making board-level statements about their buildings' credentials, and signs of healthy competition among blue-chip companies about achieving Breeam Outstanding or Excellent.
Meanwhile Shingler, 41, is now a leading expert on sustainable design as chair of the RIBA Sustainable Futures Group and head of sustainability at Sheppard Robson, winner of the Environmental Excellence category at the last Architect of the Year Awards.
Source: Jason Furnari Photography
"We're accelerating into a low-carbon society. It's a very different place to where it was 10 or even six years ago," says Shingler. "For the type of clients and consultants we work with, it's much easier to have a conversation about setting targets for sustainability."
Shingler describes his approach to sustainability as "pragmatic, balanced with creativity and vision and led by the ambition to maximise efficiency and build more with less".
"Good architecture must minimise our impact on the environment without compromising the quality of design," he says.
After his degree and diploma at Leicester, Shingler studied design for extreme environments at the University of Houston before joining Sheppard Robson in 1998. A seminal project for him was the refurbishment of Arup's London headquarters in 2000 — one of the first projects, he says, where the practice started to look at environmental design holistically.
Since then Sheppard Robson has developed its sustainability matrix, an intranet design tool that enables the practice to share sustainability knowledge on all aspects of design and construction. Shingler, who also leads the practice's residential group and became a partner in 2006, sits in on design reviews for all projects so Sheppard Robson can identify opportunities for making projects more sustainable at every stage.
This approach has borne fruit. The practice designed the Lighthouse, the UK's first Code Level 6 zero carbon house, and in 2011 its Lancaster Institute for the Contemporary Arts became the first higher education building — and only the second ever building — to receive a Breeam Outstanding rating post-completion. The Siemens headquarters building now under construction in Masdar City, Abu Dhabi, is expected to achieve LEED Platinum. It is designed using a post-tensioned flat slab with integrated void-forming technology that reduces material used by approximately 60%.
Yet Shingler feels that, as a profession, architects could do far more to rise to the sustainability challenge: "There are good practices doing good work but too many ignore the basic facts of how successful architects can be in influencing carbon footprint. Too often we design buildings, walk away and ignore the consequences of poorly performing buildings."
He is a forthright about the need for better post-occupancy feedback, and being able to demonstrate the benefits of adopting a sustainable design approach in order to remove lingering preconceptions of sustainability being a hindrance.
"We can't just leave it to engineers to resolve the problems we embed within the buildings," he says. "Architects have a responsibility to take a lead in the whole agenda. They're often in the briefing process and culpable of causing fundamental problems by not thinking about the whole sustainability agenda holistically. You can still produce a beautiful aesthetic."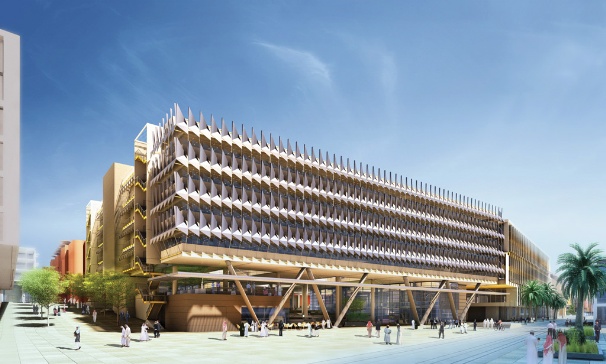 One of the answers, he says, is better education — concentrating not just on the art of the building but architects' role in shaping function and user experience through the choices made early on in the design.
At the RIBA, where he has chaired the sustainability group for nearly three years, Shingler is working on a "green overlay" to the plan of work and on how the profession can engage with the retrofit opportunities of the Green Deal. He'd also like to see more transparency in government on how to achieve a Code for Sustainable Homes Level 6 house, and would welcome mandatory post-occupancy energy performance studies as a condition of final completion.
He remains optimistic that the 80% carbon emissions reduction targets by 2050 are attainable, helped by the use of bim, which he feels is the technology that will have the greatest impact on achieving sustainability. The result, he says, will be much better buildings that will stand the test of time.
"It's an exciting and challenging time for sustainability. I'd like to think that we'll all roll our sleeves up and do what we can to achieve it both personally and professionally, although it will require some fairly big political decisions," he says. "I have confidence that the design side of the construction industry has the ability to meet the targets."
Shingler's green scene
What are your most significant sustainable projects?
Working with Arup on its HQ for London; the Lighthouse at BRE London, the UK's first Code 6 Home; low-cost sustainable housing at Barking Riverside; and Siemens HQ at Masdar City.
What's your biggest sustainability bugbear?
Too much hot air and false assumptions.
sWhat would be your dream commission?
To design and build my own house. I'm currently working on the client, my wife Sue Shingler.