RIBA calls for planning process to be digitised
Report says better access to data would mean better design
The RIBA has called on the government to make data from the planning process more accessible in a bid to improve the design of buildings and public spaces.
A report published by the RIBA today calls for a working group to be established which would 'digitise the planning process'.
The recommendation is one of several which the institute believes could improve architects' work by providing better access to data on cities and people.
Information relating to planning applications is too often contained in inaccessible formats like PDF which limits the extent to which it can be used, the report says.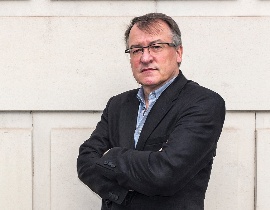 Source: Gareth Gardner
RIBA president Stephen Hodder said: "This report must signal an end to clunky planning application websites with their overly long reference numbers and multitude of pointless scanned documents, data collection needs to be standardised across the country, easily accessible and open to everyone.
"The RIBA are looking to a future where data will enable architects to unleash their creativity in ways that are currently too expensive or time consuming to create the best buildings possible."
The report also outlines ways in which various other sources of data could also be used to inform the design process.
Examples of data sources include passenger information from Oyster card users, mobile phone location data and sentiment analysis of social media.
Better access to data could facilitate better design and public services while also providing a way to test and model both buildings and public space.
Léan Doody, lead consultant for smart cities at Arup, and author of the report, said: "We have all been in situations when we are frustrated by our environment; when we are unable to park, roads are over-crowded or pavements too narrow. Analysis of open data provides the possibility of avoiding this."
The report acknowledges that using some data sources could prove controversial and points to the need for privacy issues to be considered.
"We need to identify ethical standards for how public data is used," it says. "The public need to be comfortable with how their data is used and should have the right to opt out if they wish."