"The creative act is making the rules up until the point they break"
Hugh Strange talks to Wicklow-based architect Tom de Paor about his most significant projects, his polymathic approach to architecture and his 'paradise garden' on an abandoned farm
Could you describe how you started out in architecture?
My very first contact with architecture, when I was perhaps 16 years old, was a photograph from a book, published in Ireland, of the fountain designed by Aldo Rossi in Segrate. The image has a chopper bicycle in front of the fountain and it made a great impression on me. Later I went to Milan for my year out – I worked for Emilio Battisti – and saw everything of Rossi's work and his influences. However, when studying in Dublin, my interest was Le Corbusier.
And what were your first projects when you set up your own practice?
After graduation I won a competition with a friend , which was built. It was a small public building in a lovely place, made of brick and influenced by Sigurd Lewerentz. Later still I was architect in residence at the National Sculpture Factory in Cork where I was making small objects of use. I was interested in the shape of things; fabrication and material. The factory floor was a good place to see how things were made and ask questions. I learned how to weld metal there - very badly.
And you also did some projects in London at that time. How did that come about?
While I was at the National Sculpture Factory I had conversations with the sculptor Eilis O'Connell, on form. She invited me to collaborate with her in London on a commission for a small suburban train station bridge and canopy at Four Oaks outside Birmingham. It was not built, but led to my appointment to the A13 project in Barking and Dagenham in east London, part of which was built; a landscape with some small infrastructures.
There's a clear interest in making and in materials in all your architectural work that perhaps relates to these early meetings with artists?
I like it best when the construction and the enclosure are related. Material has meaning: it comes from somewhere, its weight and measure give line and scale, its arrangement colours space. It is good if the outside and the inside have some bearing upon one another, whether monolithic or composite. It gives atmosphere.
And you combine your built projects with many other pursuits. Could you talk a bit about these, and explain how these relate to your practice?
I teach sometimes, I write a little, I sometimes make books together with Peter Maybury, a graphic designer and musician who I also make films with. I like to design exhibitions and sets. I draw every day, and when I'm disciplined I make watercolours for fun. We're making glassware at the moment; designing cut lead crystal tableware for J. Hill's Standard. I see them as small, miniature architectures, mouth blown and hand cut - all about the removal of material and the play of light. I think all these activities are very related, all one thing in fact but with different outcomes and timelines.
And you have a garden too I understand …
Yes, I have a garden that I have been making called Dysart; an abandoned farmyard that I have been adjusting. It's a long project, from first principles – I know nothing of planting. Peter has made a little book on this process called Desert, published last year.
What kind of a garden is it?
It's an acre. It's kind of a paradise garden, I suppose. Very built: a conurbation of rooms, some of which are outside, and some inside. Some of the enclosures are made by planting and some are made by walls. Of these concrete walls, some are from about 1905, but some are new – they are not differentiated. Most of the operation is of cut and fill. The result is a constructed ruin.
Could you say something about what I would call the poetic dimension to your work. The qualities of simile and allusion, as well as very intense atmospheric qualities, seem very present in the built works.
If it is present in the finished object that is good, in that I think that the architecture is communicating, which is useful for the sense of place, and sugars the pill of the new. I emphasise certain things and suppress others, and in that process of amplification comes the sound of the place. It is subjective. There's also a picturesque sensibility at play: the making of pictures and locating of the viewer, an obsession with stairs, and a pleasure in the applied arts, like coloured glass, the joy of signage, the making of figure. It involves the placing of pressure on what you sense in the programme and in the genius loci, until that moment when it might become lyrical. Architecture is not freighted merely on logic. Building needs an intangible, an internal bias, that mere rationale won't get to, to move beyond the prototype to the one-off and be integrated with the world.
Perhaps related to this idea I think there's often a sense of play in the work. Play that involves playfulness, but perhaps more significantly suggests the making and breaking of rules as a way of managing ambiguity. Is that something you recognise?
The creative act is making the rules up until the point they break, and then of course you need another rule, and the next thing you know the work is overlaid. So I tend to set up the material orders of the building: primary, secondary and tertiary, from structure through to linings. And they each have their own logistics. And the disjunction between these languages is where the tension of the project emerges. The play of words, objects, space. It's a way of getting around, about, under, and over the issue in hand. This allows the defaults that become programme, or use. That somewhere in that shuffle between the things there's enough bagginess to allow all the orders to operate independently, and the space between is actually useful. But again that's just a tactic. It's haptic, a continuous process, so the play of the thing can keep evolving. And that means that the process of thinking through a building can be open-ended, be engaged in the problems that come. It can handle real life.
And does the practice do many competitions?
Some, but I've come to realise the projects I like best are long and slow. With these, through the different circumstances that unfold over time, you can really tease out the character of the work.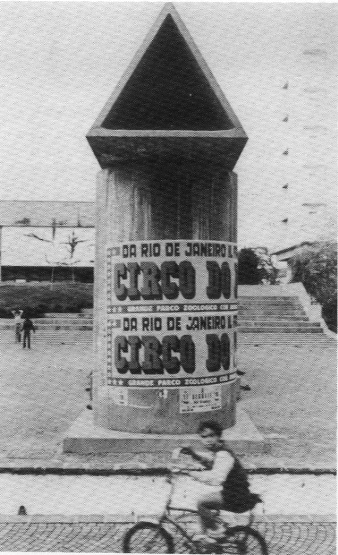 Like the cinema project in Galway?
We started that project over ten years ago. When we eventually got on site the first contractor went bankrupt, so we appointed a second builder. It was a two-phase contract: shell and core, then fit-out. At shell and core sign-off the Irish economy collapsed, so the project was shelved. Finally we're now back on site after a pause of about four years, with a new client, and the inevitable adjustments that make it, I think, better. We hope to finish for the end of the year.
Could you say a little about the cinema, particularly how it sits within its urban context.
The Palas is built on the site of a corner house and its garden, the front of which has been kept. It was very consciously located with the idea of the cinema within the city centre. So by it's nature, despite having a small footprint, it tries to be a public building. As such the programme has to wriggle to fit it around the auditoria, which are maximised for projection size and occupancy. The building therefore doesn't really have a foyer. It is outside with the ticket kiosk as just that, a sweet shop, and acts as an extension of the weaving, closely knitted lanes and alleyways of the medieval town centre. You just come into it from various angles; it sort of happens, and there's an informality that comes from that as the new building borrows existing fabric, like the archway, and pulls the street up into itself. Somehow it becomes part of and continuation of the town. We've recently been asked to design an outdoor space to the side of the cinema and that should further the ambiguity. And then the roof, with its pyramid form and weathervane, sits in the silhouette of the town and strongly marks the building's place within it, such that it operates in a kind of Aldo Rossi way as both a figure and a ground.

Postscript:
Click here for a technical study of Larkfield Road, Dublin