Planners recommend block for approval despite half the flats being single aspect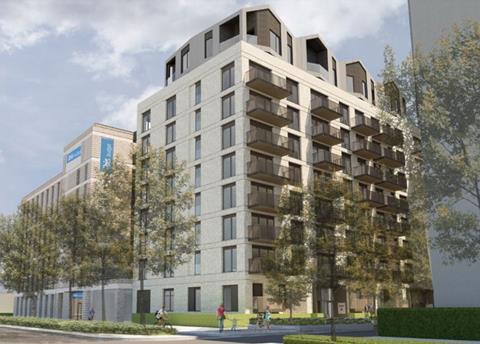 RMA Architects proposals for a mixed-use development a stone's throw from east London's City Airport are set for approval.
The practice's scheme for Accor Hotels subsidiary Ibis Budget London City Airport would deliver a 180-room hotel and 77 flats in a development of up to 10 storeys on land off North Woolwich Road. The 0.43ha site currently houses an 81-room Etap hotel.
The proposals have drawn objections from the nearby Brick Lane Music Hall, situated in the grade II*-listed former St Mark's Church, and sugar refiner Tate & Lyle.
The music hall expressed concerns about the impact of the scheme's size of the density on its setting – and that of a listed war memorial in its grounds, as well as the impact of construction traffic.
Tate & Lyle raised concerns about the impact of vibrations from its refinery on occupants of the development – and road-safety fears in connection to highways arrangements.
But in a report to members of Newham council's strategic development committee, planning officers recommended the scheme for approval.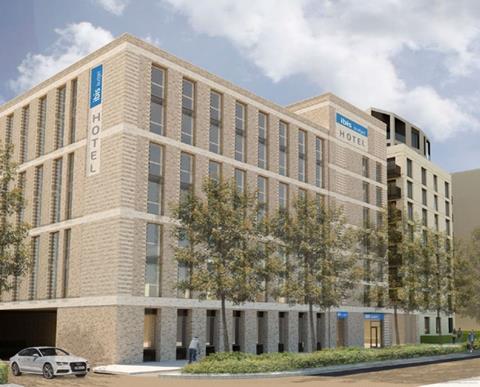 They argued that the design had "evolved positively" through early engagement with the authority's design review panel and was "not objectionable" in terms of preserving the nearby heritage assets.
"Officers are comfortable that the application proposals represent a suitably high quality of accommodation, benefit from suitably sized internal spaces, private amenity space, and play space," they said.
They added that while more than half of the proposed homes were single aspect, planners had taken the view that "the desirabilty of optimising housing delivery" was a reason to support the proposals.
Newham's strategic development committee meets to determine the application on Tuesday.