Museum will include film posters and props
The Academy of Motion Picture Arts and Sciences has unveiled plans for a Acadmy Museum of Motion Pictures.
Renzo Piano and Zoltan Pali have drawn up designs for the scheme, which has a capital budget of $250 million and will see the renovation of a 1938 Streamline Moderne building.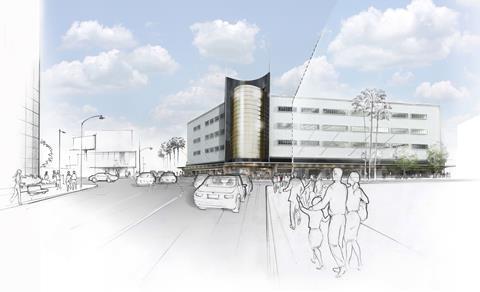 The plans include a spherical glass addition at the back of the original building, housing a theatre.
"The design for the museum will finally enable this wonderful building to be animated and contribute to the city after sitting empty for so long," said Piano.
"I am very inspired by the Academy's name and mission, the idea of the arts and sciences working together to create films. Our design will preserve the May Company building's historic public profile while simultaneously signaling that the building is taking on a new life that celebrates both the industry and art form that this city created and gave to the world."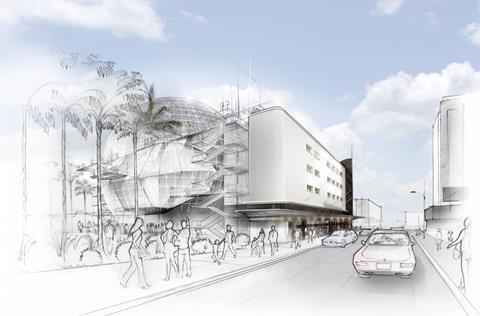 The museum will draw from the Academy's extensive collections and archives, which include more than 140,000 films, 10 million photographs, 42,000 original film posters, 10,000 production drawings, costumes, props and movie-making equipment, as well as behind-the-scenes personal accounts from artists and innovators – the Academy's membership – working in the motion picture industry.
So far $100 million has been raised towards the project.