If Britain's infrastructure ambitions mean anything we must resist austerity's pressure to scrimp on design quality, says Martyn Evans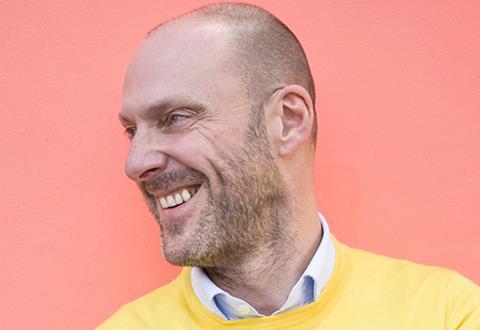 In 2016 I was lucky enough to be invited to visit the new Crossrail station being built at Liverpool Street, 23 metres below the street. The giant burrowing machines had finished their work and the infrastructure was being installed. It was an awe-inspiring experience. Our group marvelled at the achievement of the designers, engineers and contractors who had created this extraordinary project below ground that seemed a worthy successor to the work of Brunel and Bazalgette in another century.
Crossrail is close to completion and what's above ground will soon start to be revealed. Will it be as good? I'm worried that in this age of austerity, where investment in the design of public buildings is too quickly compared unfavourably to the number of nurses, teachers or police officers it could fund, that we will miss a vital opportunity.
And what about HS2? Four major new stations are planned, to be designed by Grimshaw and Wilkinson Eyre – two in Birmingham, two in London. I'm sure the good people from these fine practices won't let us down but, connecting these new stations, the high-speed track will cross 330 bridges and 70 viaducts. What of these? What an opportunity to deliver a once-in-a-lifetime portfolio of outstanding public design. I think we have one question to ask ourselves to make sure we create the something lasting: What would the Victorians have done?
Let's imagine we could get to the point where the opening of every new bridge on the HS2 route was celebrated by its local community with a ribbon cutting
I'm not suggesting that we need 300 Tower Bridges stringing their way across England like a chain of Christmas decorations. I'm not a fan of fussy gothic revival. I'm suggesting that we could do worse than emulate the ambition, audacity, pride and swagger with which those Victorians left their mark on our civic architecture.
Consider the great railway stations in our towns and cities: London St Pancras; Bristol Temple Meads; Huddersfield; York; Norwich – stations built to show that the railway had arrived and would be the most important piece of transport infrastructure in people's lives. In the mid-20th century it all started to go horribly wrong. What did the car get when it took over? NCP car parks and motorways.
If we can agree that, in cities at least, the dominance of the car is on the wane and that investment in Crossrail in London and HS2 elsewhere will lead the charge for greater investment in public transport nationally, then I think it's more important than ever to support the role of transport infrastructure in fuelling civic pride and the part that architects play in its creation. The National Infrastructure Commission announced in February a National Design Panel, chaired by dRMM's Sadie Morgan. Its remit: "to create a detailed proposal for ensuring quality design in future major infrastructure and… to establish initial design principles." Please, panel members, please, be noisy, demanding, inspiring, irritating, relentless and uncompromising.
There are 10 new stations planned for the Crossrail route and numerous others will have new public-facing ticket halls. Stations like Hayes & Harlington in west London, one I know well from being part of the team working on the development of a large site just around the corner. Its redevelopment has a real chance to transform the arrival in a town that sorely needs the help. Several thousand apartments are currently under construction close by in a process that is being repeated elsewhere, particularly around stations at the outer reaches of the new line. Thousands of new people will come to live there, with money in their pockets to spend in the shops, bars and restaurants in Hayes town centre. And what's at the centre of all that new development? A station that doesn't in any way match up to the challenge of being the gateway to a newly revived town centre.
Let's imagine we could get to the point where the opening of every new bridge on the HS2 route was celebrated by its local community with a ribbon cutting, a street (bridge) party and the Instagram equivalent of local dignitaries being photographed by a photographer under a black sheet with a big puff of smoke. We deserve it.