If we cannot deliver enough genuinely affordable homes for the next generation our legacy and communities will suffer, writes Andrew Simpson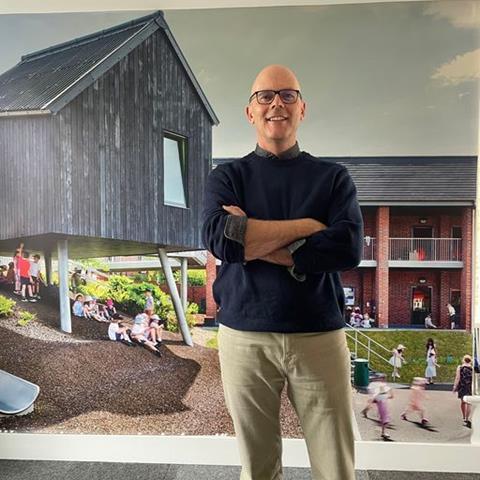 The best time to plant a tree (we are told) was 50 years ago; the second-best time is now.
The declaration of a 'housing crisis' by our local town council in Frome reflects a national crisis that will affect our children for decades. But why is this the case when the answer seems so simple – like the proverb with the trees, we just need to build more homes!
Frome, in Somerset, is a trendy market town that has weathered the demise of the high street better than most. It has a creative vibe, a thriving monthly artisan market, lots of curiosity shops and cafes galore making it an attractive place to live and to visit. The flip side of this success however is that housing is now sadly out of reach for all but those with years of accumulated equity, locking everyone else into an inflated rental system which is increasingly harder to afford (or escape).
It may sound trite, but the answer is easy - build more homes! Yes, they should be the right type in the right locations and at the right density, but the fundamentals of supply and demand are inescapable - if you limit supply, prices will be high. Unfortunately, we have an underfunded planning system which is slow and reactive, local politicians who are wary of change, and a housing delivery industry that is struggling to find sufficient land with permission to deliver a consistent volume of housing to keep the workforce employed year on year.
On the back of a highly commended entry to the Wolfson Economics Prize 2014 we have been developing proposals for an urban expansion of Frome including 1700 homes, employment land and a host of local facilities, which could fix the local housing supply issue for the next 15-20 years in a single comprehensive plan.
In the past it would have been the district council's responsibility to set out a vision for development through the preparation of local plans; but years of funding cuts have led to a vacuum in strategic thinking and paralysis in the face of local opposition. Mandatory housing targets, set by central government, might have served to lessen this impact, but their proposed removal by the current government could render the possibility of delivery on the scale required, virtually impossible.
Our vision for Frome was that new housing should be embraced as an opportunity and not a threat, while acknowledging that it must be planned in a comprehensive/ strategic way – thinking about 15-20 years' growth rather than piece-meal development which contributes nothing to local facilities and wider regional infrastructure.
The opportunities which come from larger scale plans can be enormous – security of affordable provision, employment land, sporting facilities, transport infrastructure, allotments, solar farms and social facilities. With increased populations, towns are also more likely to retain facilities that smaller towns are losing. Frome should be crying out for new development!
Despite hugely productive local engagement and design reviews, our initial proposals have been met with local resistance at every stage of the process. Concerns about sustainable transport, landscape impact, biodiversity, trees, and heritage have all been addressed positively, but local opposition groups continue to lobby local politicians to object to proposals; any proposals, irrespective of their merits, or take a realistic view as to the alternatives.
No new development is going to be without some localised impact, but we need a planning system that not only regulates, but also provides a vision for our communities (young and old, rich and poor) and a strategy for how it will be delivered.
Our application is pending determination, and we do not know which way it will be decided. But one thing we do know is that we cannot preserve the past in aspic. If we cannot deliver enough genuinely affordable homes for the next generation our legacy and communities will suffer. We should have built these homes over the past 50 years… but the next best time is now!
Postscript
Andrew Simpson is director at NVB Architects