When it comes to making good places, architecture is only part of the recipe, says Martyn Evans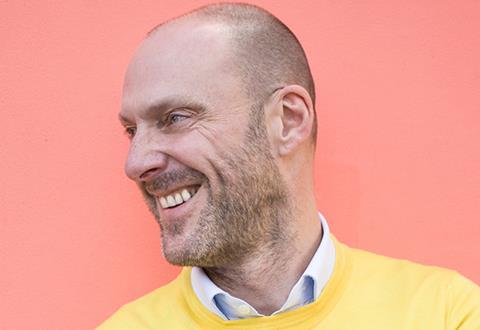 I went on a road trip to the East of England last week to take a look at some housing schemes I'd wanted to see for some time. Spending downtime wandering around schemes outside of London felt as much a luxury as a busman's holiday. I learnt a lot.
In Southwold we went to see Ash Sakula's scheme at Tibby's Triangle. It was a hot, sunny day and the town was full of tourists but the scheme, on the former Adnam's Brewery site, was a little oasis of calm and beauty. It's been completed for a while now and there's plenty to read online about the qualities of this award-winning scheme, but it was the first time I had seen it and I was charmed.
Arriving through the busy Adnam's restaurant and retail courtyard, the entrance to the scheme is through a narrow street gateposted by a very pretty shop and someone's front yard. It opens on to a winding pattern of courtyards, lanes and rows, each of which has its own distinct character delivered by a complex individual treatment to each block. It's only a small scheme of 34 homes, but every one is different – an extraordinary achievement in such a small project.
Designing schemes so they deliver the best contemporary ideas but feel like they've always belonged is what it's all about
What's clear as you wander around the town is that the architects have studied it in great detail. They've photographed and pored over details of the delightful way in which the architecture has been developed over the centuries and interpreted this language in their scheme to make it seem like it's been there all along. Except it's still delightfully modern.
And that's what it's all about isn't it? Designing schemes so that they deliver the very best contemporary ideas but feel like they've always belonged. I don't know the economics of that scheme, or how hard the developer, contractor and their professional teams had to work to be able to deliver a viable project. But they clearly did it, and it's a triumph. Which means that if it can be done there, where values can't be that attractive, then it can be done anywhere. I've always been convinced that affordability doesn't have to mean cookie-cutter blandness and this scheme proves that I'm right.
Later we went to Cambridge to see Marmalade Lane, a scheme by developers Town and Trivselhus. This is a newer scheme and is just being completed. As you arrive you can immediately tell the difference between the project and the older scheme that surrounds it. It just feels nicer in that way that's hard to explain.
As we wandered around someone challenged us very politely as to why we were taking pictures (they are used to it). She ended up spending an hour with us on a Bank Holiday Monday telling us very proudly the story of how the community came together to help design this very lovely co-housing project. Again, it's not large – only 42 homes – but, even though all the units are yet to be occupied, it already feels like a warm place where people live very happily.
If it can be done there, where values can't be that attractive, it can be done anywhere
What became clear as we wandered around with Frances, our guide, was that aside from the very lovely architecture by local practice Mole Architects, it's how the residents have come together to design the way they will live that makes this place special. The residents agreed between themselves to keep all the parking to the periphery, rejecting the scheme's allocation of parking up the central lane by positioning planters on wheels across the entrances.
They run their common house at the centre of the scheme like a commune – a room with five washing machines in it is used by nearly all the residents even though they all have machines in their own homes, just because of the social interaction it provides. They eat together, have invested in a shared electric car that is managed by a Google calendar and have pooled DIY tools and electric kitchen appliances in a kind of library rather than having them sit, largely unused, in everyone's kitchen cabinets.
What's the lesson from Marmalade Lane? That good architecture is only half the story. How the design encourages the community to gather and share their lives is where the real power to create a great place lies.