The mutant algorithm was only the start of the problems, argues Julia Park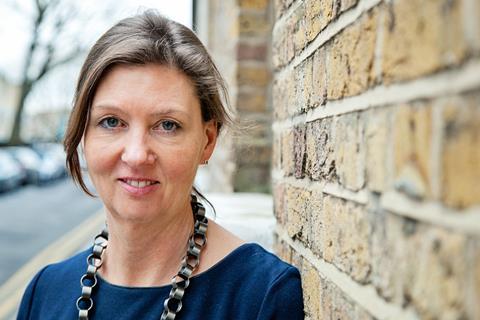 Concerns about the proposals in the White Paper: Planning for the Future are ratcheting up. Badly written, it was slipped out last August with little publicity. Most of those who persevered to the end could see merit in some of the ideas, but very few seem to think it is the answer to a planning system that undoubtedly could do better.
The housing need formula was the first element to face a backlash, not only with local authorities but also with Tory MPs who feared their leafy constituencies would be overwhelmed with new housing for which they would be blamed. The "mutant algorithm" (attributed by some to Dominic Cummings) certainly contained some baffling targets. According to journalist Simon Jenkins, house building in Newcastle would have fallen by 66%, Manchester by 37% and the north-east generally by 28%. In the south-east outside of London, development would have risen by 57% and in Kensington by a whopping 633%. Building around Cotswold villages would have roughly doubled. One theory is that 'demand' was interpreted as 'need', but whatever the rationale was, it had nothing to do with 'levelling up'.
Writing in the Guardian last November, Jenkins let rip: "The boundary between landscape conservation and nimbyism has always been hard to draw, but it is vividly illustrated in the catalogue of ministerial hypocrisy on planning." He revealed that, as prime minister, Johnson told his constituency that it 'needs' 446 new homes but, as their MP, he objected to a scheme for 514. Apparently, Johnson now intends to remove his own liberty to object. Home secretary Priti Patel has objected to 225 homes in her constituency, defence secretary Ben Wallace to 210 in his, and the Cabinet Office's Michael Gove to 44 in his patch.
The noise intensified and the algorithm was shelved but that's not the end of the unrest. 'Zonal planning' is seen, at best, as a very blunt instrument and, at worst, a disaster. The white paper describes just three categories of land. The latest rumour is that this may be reduced to two: land you can build on, and land you can't. Jenkins railed that: "No other modern country has decontrolled its land use to this degree."
The erosion of local democracy is behind the new row. If a developer follows the 'local design code', it's essentially a free pass; no opportunity for residents (presumably even next-door neighbours) to comment on individual proposals. The developer can get on and build it. How anyone will be able to prove compliance, or non-compliance, with a generic code escapes me. With an engaged community and good professional support, it could be a useful tool, but it can't compare with the scrutiny of the current, democratic process. I'll be amazed if the number of appeals doesn't triple – assuming the right to appeal continues to exist, of course.
On June 21, Steve Reed, Labour MP for Croydon North, moved a motion: "That this House believes planning works best when developers and the local community work together to shape local areas and deliver necessary new homes; and therefore calls on the government to protect the right of communities to object to individual planning applications." The words "a developers' charter" are being bandied around and it's easy to see why. Reed noted that donations to the Tory Party from major developers have increased by almost 400% since Boris Johnson took over from Teresa May.
With the exception of a few MPs, including Helen Hayes, Tim Farron and Dame Vera Hobhouse, the standard of debate was pretty low. But it was passionate and the motion was carried by 231 to none; a clear indication that the government has some serious thinking to do. Farron brought up the subject of affordable housing: "Probably the most bogus claim made for the government's planning reforms is that they will lead to more homes. Exactly the opposite is true. Their reforms will incentivise the building of fewer, unaffordable, expensive properties than the more affordable homes we want."
He has a point. The white paper plans to dispense with section 106 requirements and absorb it into a new, single 'infrastructure levy', either set nationally or at an area-specific rate. But it doesn't insist on 'in-kind' delivery on-site. We know how elastic the definition of 'affordable' has become too. 'First Home', the latest 'product', offers a discount of up to 30% to first-time buyers and is due to make up at least 25% of all new affordable housing. It replaces the hapless 'Help-to-Buy' which wasn't restricted to 'first-timers' and helped thousands of comfortably-off homeowners to trade up. Widely criticised for pushing up prices, that's surely a risk again now.
Given that only 11% of England's existing housing stock meets even the minimum standard of accessibility (described as 'visitable'– whatever that means…) wouldn't it be more sensible to waive stamp duty for first-time buyers who buy an existing home and low-income, older households who buy a new accessible home? And why not remove the risk of being caught by inheritance tax for parents who want to help their children to buy a home?
The Nationwide Foundation found that 72% of social landlords believe that the planning reforms wouldn't deliver the homes the country needs. 85% believe it would lead to less social rented housing and 80% expect the new levy to deliver less on-site affordable housing. Nationwide feels that the reforms present a particular challenge for social landlords who, faced with higher costs and less public funding, often rely on developer contributions. Currently, nearly 70% of section 106 contributions are used to subsidise affordable homes and half of all affordable housing benefits from this.
Section 106 isn't perfect but it has been largely responsible for mixed communities – and that's worth fighting for. The charity Crisis estimated that around 200,000 people were experiencing what they refer to as 'core homelessness' in England last year. If levelling-up means anything, it means reducing inequality and exclusion and breaking the cycle of deprivation; helping everyone to access a secure home in a mixed community, with access to services, education and employment.
The planning system plays an important role in securing land for a wide range of non-residential uses too. These don't figure in the white paper. Does everything else fall under the banner of 'infrastructure'? Will local design codes be expected to cover other building types and, if so, what could they say? Who will decide what's needed and where it goes, and will adjoining neighbours have a say in these scenarios?
Jenkins' article ends with this damning assessment: "Fifty years ago, Britain had an admired global reputation for town and country planning. As in so many branches of our government, that reputation is collapsing."