The demise of Gensler's floating park shows that privately funded schemes need closer scrutiny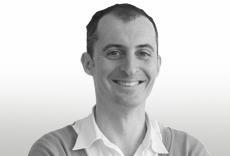 Few tears will be shed at the news that Gensler's proposal for a floating park on the Thames is dead in the water.
As welcome as any investment in London's public realm may be, it was hard to shake off the suspicion that its primary role was to serve as a staging ground for corporate events — with Tower Bridge and the Tower of London co-opted as glamorous set-dressing.
Its length truncated early on, the project fatally no longer served as the public route originally envisaged. A piece of green infrastructure it was not.
During his term as mayor, Boris Johnson has lent support to a number of privately financed projects that are ostensibly for the public good.
Some, like Barclays' bike scheme, have been resounding successes, but Londoners greeted such gifts to the city as the new Docklands cable car and ArcelorMittal Orbit tower with a notable scepticism.
In a time of diminished public finances, the private sector has a vital contribution to make. But, as this sorry story suggests, our representatives would do well to treat the offers of corporate largesse with more caution.