Covid-19 has made life more complicated but necessity has always been the mother of invention, as Eleanor Jolliffe finds out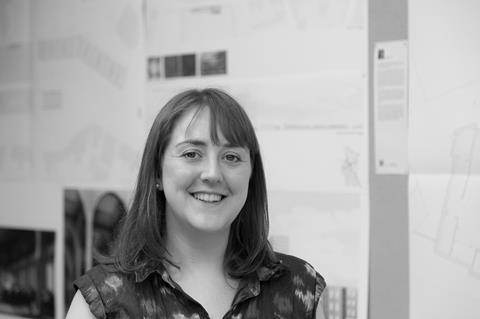 In Florence there are small doors just below waist level – seemingly sized for a garden gnome. For years these doors have been largely ignored, some boarded up, some vandalised.
These buchette del vino, or wine windows, have however been experiencing a renaissance in recent months as Italy cautiously emerges from its lockdown.
There are many more serious and important things I could write about right now, but there are so few positives to the covid-19 pandemic and this charming side-effect of an international crisis seemed like the architectural light relief that is so needed at the moment.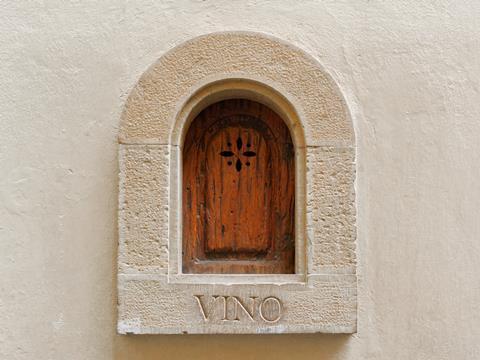 The wine windows were built into the walls of Florentine wine-producing families' homes. Being at waist level they opened directly into the cellars in which the wine was stored and these discrete portals allowed direct sales to passing trade, while sidestepping the taxes that less direct sales would incur.
However, they truly came into their own in the early 1630s when Italy was ravaged by the bubonic plague. Flasks of wine were passed through these tiny windows, followed by a metal tray into which coins were placed.
The coins were then disinfected in vinegar before the seller handled them. In order to prevent contamination, returned flasks were not accepted. But, if a customer wished to fill their own container, a tube was run through the window to fill it from a demijohn.
In our own times of social distancing, as lockdown has gradually eased, Florentines have been rediscovering these architectural gems; selling cocktails, sandwiches, ice cream and, of course, wine through them. However, I suspect that the vinegar coin method has been replaced by a contactless card reader!
London does not seem to have come up with anything nearly as architecturally romantic – though the Chinese takeaway on my street had an ingenious "contactless" system that functioned similarly with a plastic toy box for a while.
I did, however, come across a story about the "Cheapside gin cat".
In 18th-century London, at the height of the gin craze, Captain Dudley Bradstreet, an illicit gin peddlar, police informant and all-round stand-up chap, realised that he needed a discrete way to sell his illegal gin. He bought the sign of a rather sinister tom cat and inserted a lead pipe through its paw with a funnel on the inside.
This was placed over a window, and he advertised that gin would be sold at the cat. Sitting inside he would wait for coins to drop through the tom cat's mouth: "two pennoth of gin pusscat", and a shot of gin would drop through the cat's paw pipe into the waiting mouth of the customer … on reflection, perhaps that one isn't quite as apt for a 2020 covid comeback!
The changes to the spaces we live in and do life in are necessary and good, but they do pose a challenge
Fun stories aside I am noticing changes to the city as I begin to venture out a little around London again. I went into the office for the first time since March last week and was overjoyed to see colleagues and to talk to them in the flesh. But the measures the office has taken to keep us safe are both reassuring and unsettling at the same time: touch-free bins and hand sanitiser every few metres; bookable desks at a safe distance from the next person; and a completely clutterless studio devoid of sketches and samples.
The same goes for the blue barriers all over London (and I assume other cities, too) to widen pavements and give us more space to avoid each other. On a staycation in Scotland for a few days we discovered some of the cleanest, best-lit and well-ventilated pubs we have ever seen in our lives. The atmosphere of polite conversation, deliberate sobriety and considerate behaviour was almost overwhelming.
The changes to the spaces we live in and do life in are necessary and good, but they do pose a challenge. Never have I designed to deliberately put people on their guard. And yet that is what all these temporary measures must do – be odd and uncomfortable enough that we don't relax back into normal life again; and yet comfortable enough that we begin to re-emerge from our homes back into public life.
I for one hope that this "new normal" is not here to stay. The buchette del vino though – I hope they hang around!