Scheme would add three new floors and 'Corbusian' roof terrace to Festival of Britain-era landmark
TP Bennett has drawn up proposals to substantially remodel Birmingham's oldest still-operational department store, adding an extra three storeys and a roof garden that references Le Corbusier to the post-war building.
The practice designed the House of Fraser store – still better known to most Brummies by its original name of Rackhams – in the 1950s, and it was built out in phases over more than two decades.
But while the new scheme, created for property owner Legal & General Assurance, would presereve much of the existing structure's exterior, its future use would be focused on office and leisure uses with just two floors dedicated to retail.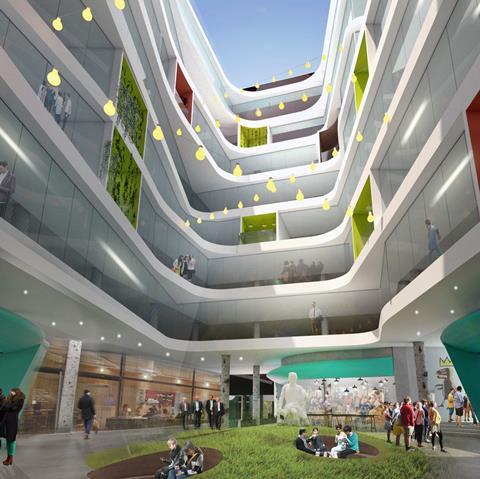 TP Bennett said a greater quantity of retail space had been envisaged when it was commissioned to draw up expansion proposals for the department store in 2015, but House of Fraser's plunge into administration last year had changed the plans.
The scheme also involves the conversion of a seven-storey office building on the site, built in 1980 to designs by James A Roberts Associates, into a 200-room hotel.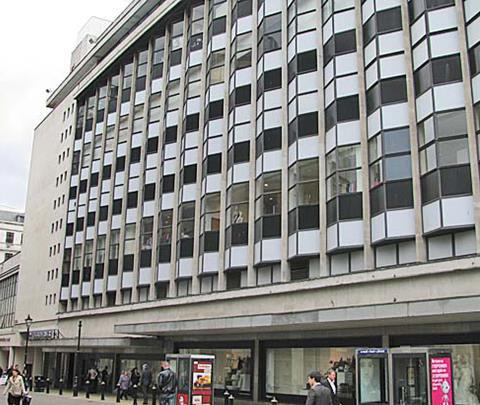 In the design and access statement supporting the proposals, TP Bennett said the proposed reworking of the existing fabric of the Rackhams building would keep its "concertina windows" motif, seen on both its Corporation Street and Temple Row elevations. However, it said the existing Crittal windows would be replaced with more modern glazing.
The architect insisted that a more subtle alternative approach to repurposing the building with a distinctive upward extension would not be appropriate.
"We believe only a bold intervention will successfully incorporate the new floors required for Rackhams, and that expressing this as a lightweight independent form rather than stepping back upper levels or blending them into the original building architecturally is the correct approach," it said.
In addition, the proposals would also deliver a 10th-floor rooftop terrace with views of Birmingham's Cathedral Square, which supporting planning documents suggest was influenced by the roof of Le Corbusier's Unite d'habitation in Marseille.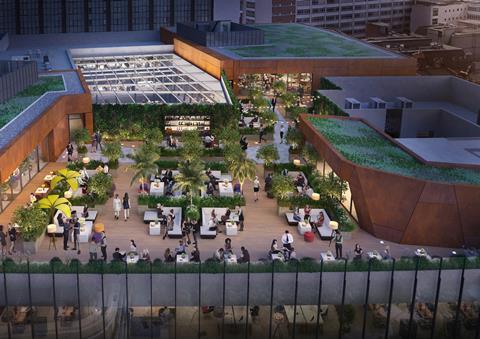 "The design concept for this roof level took precedent from the modernist's approach to rooftops which often incorporated angled rooflines, curved or freeform structures, and recessed pavilion-type roof levels sitting on more reserved forms below," the practice said.
"It is suggested that the new rooftop should act as a visual beacon to enhance it as a destination rather than [be] hidden.
"It is proposed that a collection of three distinctive pods sit on the roof around a new landscaped terrace. From street level this area will be visible, hinting at the activity above with distinctive cladding, feature lighting and planting to enhance the roofline of the new extension."
Supporting documents for the proposal said the development would have a construction value of £110m. Birmingham council has yet to set a target determination date for the application.