Plans to add extra storeys to listed Seifert landmark win council backing
Proposals to add two new storeys to Seifert & Partners' grade II-listed Space House have won the backing of Camden council.
Space House was home to Cabe until the organisation was absorbed by the Design Council in 2011.
Squire & Partners' scheme would see the removal of plant equipment from the top of the 17-storey cylindrical building and its replacement with a new "facsimile" storey matching the 1960s structure's lower floors, as well as an additional set-back level.
The proposals would deliver new retail and restaurant floor space at ground-floor level and new office and events floor space at basement level. The eight-storey Kingsway-fronting element of Space House would also be extended.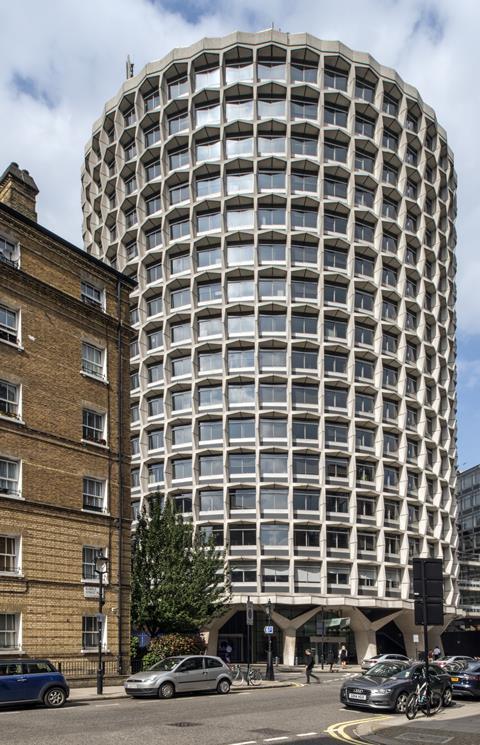 Squires' plans were drawn up for developer Seaforth Land and connect with the pending departure of the building's current occupier, the Civil Aviation Authority.
They would see the building re-glazed and internally refurbished, adding a total of 1,319sq m of new floorspace.
Campaign group the Twentieth Century Society objected to the proposals because of the size of the rooftop extension and the enclosure of space at ground level that is involved.
One area of contention was Squires' proposals to glaze beneath Space House's cantilevered pre-cast concrete canopy, which originally gave shelter to a petrol filling station.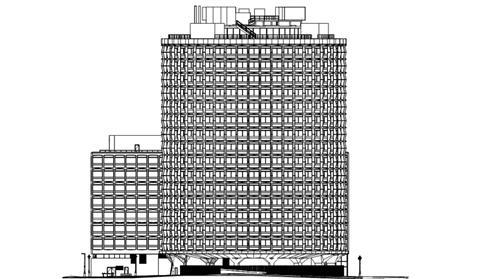 Planning officers said the canopy area was currently "unsympathetically" fenced off and that the glazing would be "easily reversible" and would "read as a minimal, lightweight modern addition to the host building."
Squires partner Michael Squire told councillors that Space House – commissioned from Seifert by the same client as Centre Point – had a "very special place" in post-war London architecture.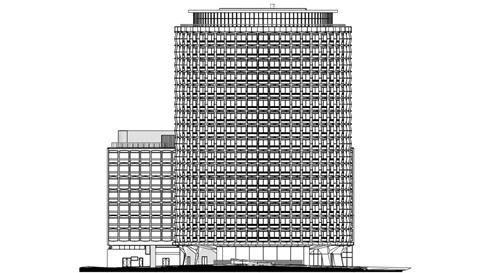 "Our design approach has been led by what is best for the building," he said. "We have given an enormous amount of time and care to the interventions."
He said the scheme would "revive a London icon and be something of which we can all be proud".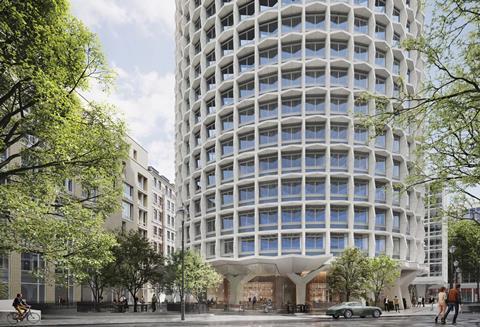 Space House was one of a raft of post-war office buildings listed in 2015 – which included Seifert's Alpha Tower in Birmingham.
Historic England's listing for Space House describes it as "one of London's best speculative office buildings, whose arresting yet subtly handled exteriors reflect many of the 'pop' themes at play in the contemporary Centre Point development".