Council resolved to grant planning permission
A £40m refurbishment of Grade II listed Camden Town Hall designed by Purcell is set to be given the go-ahead.
A spokesperson for Camden council has confirmed its planning committee has resolved to grant the project, which is being managed by Lendlease, permission and listed building consent.
The town hall's main Judd Street entrance will be refurbished, with a new reception area. In addition, a new commercial office entrance will be created on Bidborough Street along with two new entrances to the Camden Centre on Tonbridge Walk.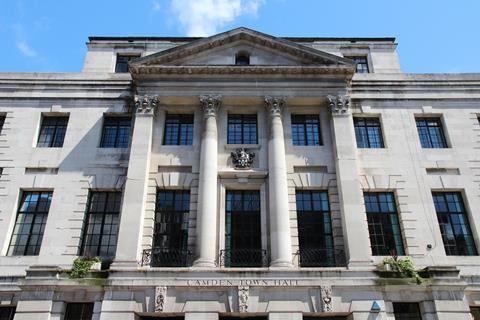 The plans, which were approved last month, also include upgrading windows, replacing the third floor conservatory, general cleaning and maintenance of the building's façades, and conservation repairs.
Building services will be upgraded throughout and the registry office will be reconfigured - with a new wedding suite along with refurbished spaces for registering births, marriages and deaths.
The building's basement will contain what the council describes as "an incubation space for local business start-ups" while the second and third floors will be rented out as office space.
"Leasing the currently unused space in the town hall will provide us with a long-term income stream to support our investment - alongside enhancing the local economy and creating employment opportunities," according to the council's website.
The Camden Centre, at the eastern end of the building, will be used for commercial events and run by Il Bottaccio, an international event production, catering and entertainment company, under the proposals.
Lendlease's construction logistics plan, submitted to planning officers earlier this year, stated: "The construction of the building is scheduled to begin February 2020. The building will be completed and ready for occupancy in January 2021."
However, the council's website said the town hall will not be reoccupied until autumn 2021.