Plans to deliver 500 homes were amended to meet second staircase rules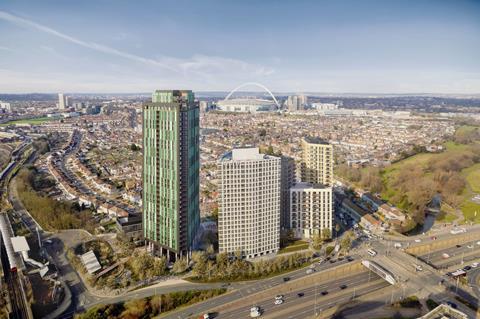 Patel Taylor's plans to knock down a converted office tower to build more than 500 homes in Wembley have been approved by Brent Council.
The £300m residential-led scheme, known as Stonebridge Place, has been brought forward by developers Canada Israel and Avanton.
Historically known as Wembley Point, the 1.3ha site is currently occupied by a 21-storey office block, which was built in the 1960s and recently transformed into a residential building.
The developers' proposals would see that tower levelled and replaced with three buildings, the tallest a 32-storey block with 266 homes and a small commercial unit on the ground floor.
Upon its completion in 2027, this tower will be the tallest building in Brent.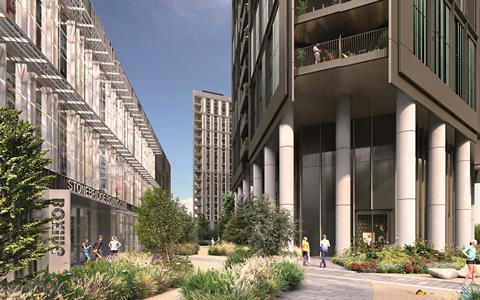 A second building of three storeys will contain a gym intended for use by Stonebridge Boxing Club, while the third is another high rise, which will be 20 storeys at its tallest and contain 249 homes – a mix of private and affordable – and commercial units on the ground floor.
The application was amended between submission and the planning hearing to add a second stair core to serve all floors of the two tall buildings.
When it was originally submitted for planning approval in February 2022, the scheme included a 35% provision for affordable housing, but this was subsequently reduced to 25%.
According to the developers, this decision was made in response to rising construction costs and interest rates.
Proposals were passed near unanimously by a planning committee, with one abstention.