Published by BD's owner, Assemble Media Group, the digital title will cover the latest news and views from across the housebuilding industry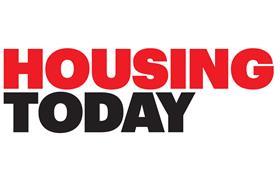 Today sees the launch of Housing Today, a brand new digital title exclusively for the housing sector.
Published by Assemble Media Group, which is behind BD and its sister title Building, the online publication will cover the latest news and views from across the industry, as well as analysis and in-depth features.
AMG is launching the title with launch partner Kingspan at a time when the need for housing provision has never been more acute, with the government setting a target of building 300,000 much-needed homes a year by the mid-2020s, nor the conditions facing the sector so challenging.
The housing landscape has altered radically in recent years, with incentives such as Help to Buy assisting homeowners but also proving controversial, while new entrants to the market and new partnership models are challenging established ways of developing homes across the UK.
While mainstream housebuilders will continue to build the majority of homes the country needs, new players are harnessing new technologies, while local authorities are looking to build more homes for local tenants following the removal of the Housing Revenue Account borrowing cap.
Housing Today's editorial director Chloe McCulloch said: "Housing Today is here to keep housing professionals up to date with news and understanding the implications of change with analysis and comment.
"Best practice case studies will promote an understanding of how others are responding to the unique challenges presented by changing models of housing provision."
Read more about how the UK housing sector is changing and the key players making an impact