Oxford's Florey Building and Cambridge's history library bumped up to grade II*
Historic England has reassessed the protected status of two buildings by James Stirling and raised both to grade II*.
Campaign group the Twentieth Century Society said it hoped the boosted grades for Stirling's Florey Building, at Queens College, Oxford, and the Faculty of History Library at Cambridge University would better safeguard both structures.
Queen's College's Florey Building is a halls of residence that was built between 1966 and 1971 and had been earmarked for extension to increase the number of students it can accommodate. Avanti Architects was appointed to the £19m project in 2014, but its proposals drew criticism.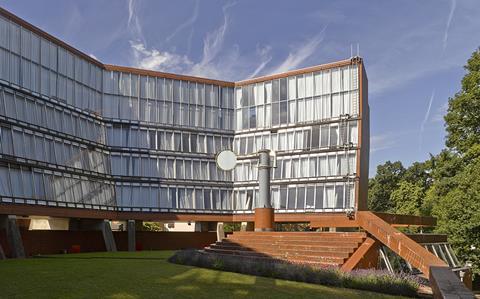 The C20 Society said it hoped the grade II* status would prompt a rethink that led to a more preservation-focused scheme.
The Faculty of History Library at Cambridge, now named the Seeley Historical Library, was built between 1964 and 1968, following a competition win by Stirling and then partner James Gowan. Stirling continued with the appointment after the partnership ended.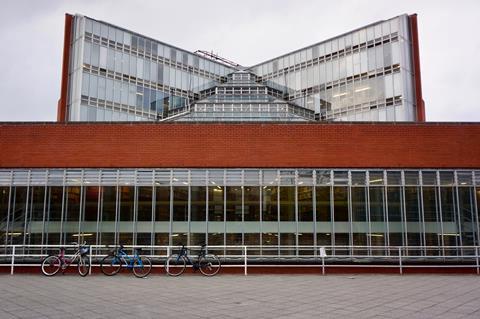 A third academic building – the University of Leicester's Engineering Building, designed by Stirling and Gowan – is already grade II* listed. Together the three university buildings are known as the architect's "red trilogy".
C20 Society head of casework Clare Price said the additional recognition – and protection – handed to the Florey Building and History Library were a cause for celebration.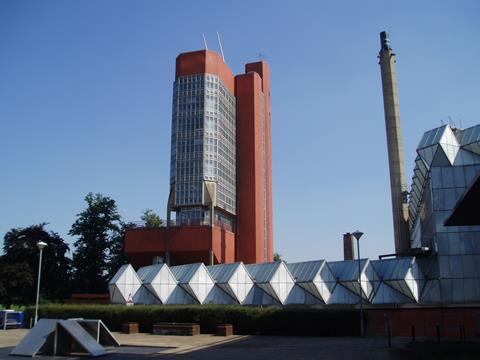 "We are delighted by this decision," she said. "Not only does this celebrate the importance of these seminal buildings which were pivotal in the development of the earlier part of Stirling's oeuvre, but it also more robustly safeguards their future."
She said grade II* structures were "particularly important buildings of more than special interest" and made up fewer than 6% of the listed buildings in the country, with the vast majority – almost 92% – being grade II.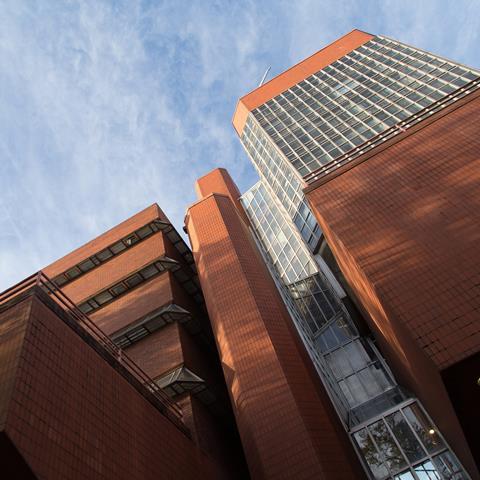 Price said Stirling's three listed college buildings were "without doubt" the late architect's most significant works in England, and the ones that had established his reputation and broke away from the influence of Le Corbusier and "doctrinaire modernism" of the mid-20th century.
"Like other innovatory and highly original projects throughout the ages, the Florey Building and History Faculty Library proved controversial and attracted some vehement early criticism," she said.
"With the passing of time and the perspective it provides, a more balanced and perceptive view has prevailed which, while acknowledging specific problems, recognises the truly outstanding architectural importance of the buildings and the sheer brilliance of the design."
Stirling was awarded the RIBA Gold Medal in 1980, and in 1981 became the first British recipient of the Pritzker Prize and only its third laureate ever.
He died in 1992 – two years before work commenced on No1 Poultry, designed with Michael Wilford, which was granted grade II* status in 2016 making it the youngest listed building in the country.