Waind Gohil & Potter's New Wolsey pavilion and square set for spring completion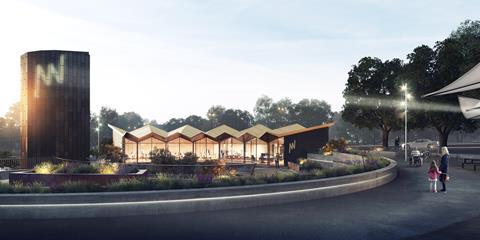 Work has started on site to deliver a pavilion designed by Waind Gohil & Potter Architects for Ipswich's New Wolsey Theatre as part of wider regeneration work for the town's Westgate area.
The pavilion will become home to the theatre's community engagement and creative learning programme. It will feature space to encourage collaborative working and provide a tech hub for developing digital skills in arts practice.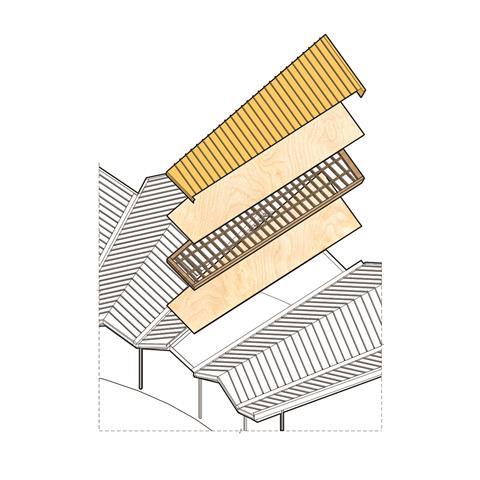 WG&P's design uses a pre-fabricated timber structure developed with structural engineers Price & Myers and incorporates a striking concertinaed golden metal roof.
Practice director Phil Waind said the project had been influenced by Norman Foster and Wendy Cheesman's nearby Willis Building and was a "wonderful opportunity" to improve Ipswich's facilities for visitors.
"The Willis Building, being one of our favourites, is a short distance away and we wanted a design that aspires and uses construction methods relevant to today," he said.
"The new public space and building will fundamentally support the New Wolsey Theatre and allow them to maintain and enhance their status as a cultural landmark in the heart of Ipswich."
The project is due to complete in spring next year.