Poorly insulated walls are responsible for considerable loss of heating or cooling energy. This module the discusses the use and correct specification of external wall insulation (EWI). It is sponsored by Sto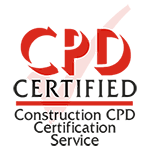 How to take this module
UBM's CPD distance-learning programme is open to anyone seeking to develop their knowledge and skills. Each module also offers members of professional institutions an opportunity to earn between 30 and 90 minutes of credits towards their annual CPD requirement.
This article is accredited by the CPD Certification Service. To earn CPD credits, read the article and then click the link below to complete your details and answer the questions. You will receive your results instantly, and if all the questions are correctly answered, you will be able to download your CPD certificate straight away.
CPD CREDITS: 60 MINUTES
DEADLINE: 27 OCTOBER 2016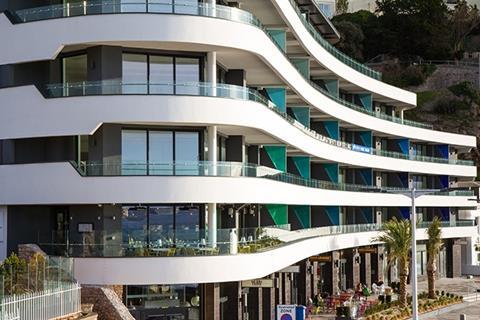 INTRODUCTION
In a typical building, up to 30% of the energy used to heat or cool a room can be wasted due to poorly insulated walls. The materials and insulation system used have a direct impact upon heat loss and heat gain. This CPD will outline the advantages of external wall insulation (EWI) systems in reducing thermal transfer through a building's walls, thereby lowering energy use and heating and cooling costs.
BENEFITS OF EXTERNAL WALL INSULATION
Insulated walls are a vital element of meeting Part L of the Building Regulations, which currently stipulate that walls must have a thermal transference or U-value of 0.3W/m2K. There are three typical approaches to insulating walls: internal wall insulation, full or partial cavity fill, and external wall insulation. All three can provide good heat insulation and a comfortable room temperature without draughts, and, in retrofits, internal and cavity wall insulation offer the benefit of maintaining the original external appearance of a building. However, EWI also offers a number of advantages:
Eliminates condensation within the structure The temperature at which condensation would normally start to form within the wall construction or on internal surfaces, known as the dew point, occurs on the outside of the facade in EWI. In contrast, in cavity wall and internal insulation it can occur within the structure if condensation analysis is not carried out and remedial measures undertaken, thereby creating moisture within the building.
Weather protection The entire structure is enclosed in a protective weather-proof envelope. This means the loadbearing structure is safeguarded from wide temperature fluctuations and freeze-thaw damage. Unlike the two alternatives, there is a reduced possibility of thermal bridging. The heat-storing capacity of the substrate can also be fully exploited to provide a more evenly regulated internal temperature.
Preserves internal space In retrofits, EWI makes no impact on the interior. There is also no internal disruption during refurbishment meaning that work can usually be carried out without needing to vacate the property.
Variety of finishes EWI systems offer a range of colours and textures, which can be used to improve the external appearance of a building (see below) being renovated. On new-build structures, rendered surfaces can produce seamless facades and make curved forms easily achievable.
COMPONENTS OF AN EWI SYSTEM
EWI systems have four main components. Listed from exterior to interior, these are: the substrate, insulation, fixing or bonding, reinforcement and finishes.
Substrate
EWI can be installed on most types of substrate including brick, block, and sheathing on lightweight steel or timber frame.
Insulation
The insulation in an EWI system is usually expanded polystyrene (EPS) board or mineral fibre board. EPS is usually the preferred material for cost and efficiency reasons whilst allowing for greater design flexibility. Complex shapes and curves can be achieved as well as feature and ashlar grooves. EPS boards are free of chlorofluorocarbons and hydrochlorofluorocarbons and have a BREEAM A+ Excellent rating. Standard thicknesses range between 20mm and 200mm, but can exceed this to achieve higher thermal requirements, including Passivhaus. Grey EPS has added graphite and offers better thermal performance, and consequently insulation thicknesses can be reduced.
Mineral fibre board is produced from volcanic rock such as basalt. It is non-combustible and offers excellent fire resistance. It is also vapour-permeable and provides some acoustic benefit, as it reduces noise transmission through the facade. High-density mineral fibre slabs are typically 140kg/m3, and the fibres run parallel to the wall. Mineral fibre lamella boards offer increased strength, produced in accordance with BS EN 13162, are typically 90kg/m3, and the fibres run perpendicular to the wall.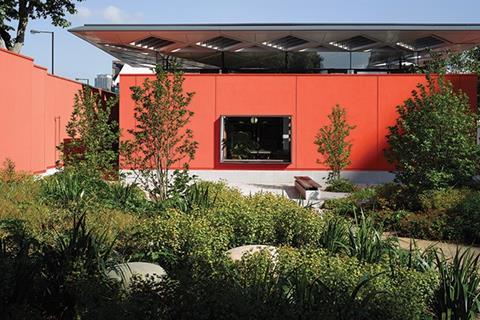 Fixing systems
Both types of insulation can be fixed mechanically, by using an adhesive or by a combination of the two. Important considerations include whether the project is new-build or a refurbishment, the existing substrate, wind loading, movement joints, the need for a drained cavity and the available budget.
Adhesives used are either polyurethane (PU) foam or a cementitious powder. PU foam offers a number of benefits:
It is quick to apply from a can using a pistol, easy to handle and transport around site
It sets quickly
As a compressed foam product, it requires less packaging and storage
It is thermally equivalent to EPS
As a single component, no mixing or water is required
Powder adhesives often fulfil both the adhesive and reinforcement mortar function. However, they require water and mixing, as well as a much longer curing time.
Sometimes mechanical fixings will be used to supplement the adhesive, particularly where the substrate may be weak.
The Rotofix mechanical fixing method includes the ability to adjust insulation and form a drainage cavity between the insulation and substrate.. They can enable seamless finishes over larger areas and also allow the insulation to be applied over uneven substrates.
Reinforcement
The reinforcement layer is a composite of applied wet product and reinforcement mesh, which distributes stresses evenly across the surface of the insulation. There are two main types: mineralic or synthetic (cement-free). Synthetic reinforcement is suited to thin-coat (3mm) application, provides much higher impact resistance and is used with glass fibre mesh. Mineralic reinforcement is available for thick or thin applications, allows for small undulations in the insulation surface and can use a glass or expanded metal mesh. Special armour mesh is available to provide extra strength and impact resistance, for example close to heavily trafficked areas.
Finishes
Materials include renders, brick slips and decorative profiles. Types of render include:
Mineral Cement or lime-based renders offer good vapour permeability and are cost-effective. However, they have little flexural strength, limited colours, and are prone to efflorescence.
Silicone Render containing silicone resin binders provide excellent soiling and water resistance compared to products containing silicone oil. Silicone products have good vapour permeability and excellent water repellence, but more limited colours.
Silicate Silicate-based binders also have good vapour permeability, but little flexural strength and limited colours, and there is a risk of efflorescence.
Synthetic Acrylic-bound products offer excellent flexural strength and the possibility of a wide choice of deep, bright colours.
Renders can come in a wide range of colours – for example, manufacturer Sto has 800 standard colours for its acrylic renders and 460 for silicone resin and silicate. Render grain comes in sizes from 1.5-6mm, and in various textures, such as rilled, stippled and concrete effect.
Hard cladding
Resin brick slips offer a surprisingly realistic brick finish, but are lightweight and quick to install. They have high impact resistance and are available in a wide range of colours with mortars to suit.
In addition, architectural elements made from materials such as perlite enable accurate reproduction of stone festures such as frames,lintels and other features.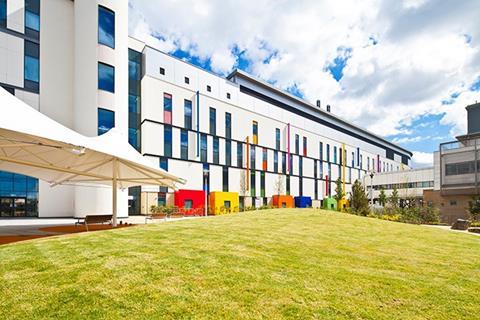 DESIGN CONSIDERATIONS
Wind load
Wind load is often the largest force applied to the facade of the building. It can vary dramatically depending on location, building shape, size, proximity to other buildings or topographical features. In extreme circumstances, the wind load can lead to either excessive building movement or building fragments torn off, such as windows, facades, roofs and sometimes even masonry.
Accurate and detailed wind-loading data is critical to the successful design of EWI specifications, particularly those relying on mechanical fixings. Due to the complexity of these calculations, a qualified structural engineer is required. In order to calculate the wind loads, the following information is needed:
Plan of building with dimensions
Elevations of building with dimensions
Regional location
Built environment (whether in town or rural setting)
Height above sea level
System to be used (a cavity will make a difference)
Surface finish (whether rough or smooth)
Location and size of any significant openings in the building
Location plan and height of all adjacent buildings
Depending on the system chosen, a specific fixing pattern is designated for each project based on the wind-loading calculations. To avoid system failures and ensure system integrity, it is imperative that the correct number, type and spacing of fixings are installed according to the specification for the substrate.
Fire
There is increasing focus on the issue of fire management, especially in residential high-rise construction. Robust fire details with proven capability can be costly so must be considered from the outset of EWI design. Part B of the Building Regulations highlights issues that need to be resolved when considering fire safety within construction projects.
EWI systems must be designed to prevent rapid progress of fire spreading up the outside of a multistorey building. Continuous horizontal firebreaks are normally required after the second storey, and every storey thereafter. Vertical firebreaks may be required to provide fire compartmentation between adjoining rooms. Cavity firebreaks are needed to close the cavity at all openings such as windows and doors. This is a requirement for mechanically fixed systems, where a cavity is present. The requirement and location of these firebreaks should meet fire officer/Building Control specifications.
Detailing
When installing facade insulation systems, it is important to ensure that the detailing around sills, windows etc, such as flashings and copings, is robust. Sealing tapes or beads should be used at all junctions around windows and door openings to ensure weather-tightness. Clever sill designs can channel run-off water away from the render interfaces and the facade, reducing the possibility of staining.
Below ground, the base of an EWI system should be designed to prevent the ingress of water into the insulation and renders. Consider the following factors:
Drainage below the system will help to minimise rainwater splashing up onto the base of the facade. Clip-on beads can be used with starter tracks when thicker render solutions are specified
Drained starter tracks are required when using mineral fibre insulation and drained cavity systems
Below the damp proof course, the insulation used is typically extruded polystyrene or high-density expanded polystyrene coated with damp-tolerant render and ideally dark-coloured finishes.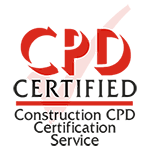 How to take this module
UBM's CPD distance-learning programme is open to anyone seeking to develop their knowledge and skills. Each module also offers members of professional institutions an opportunity to earn between 30 and 90 minutes of credits towards their annual CPD requirement.
This article is accredited by the CPD Certification Service. To earn CPD credits, read the article and then click the link below to complete your details and answer the questions. You will receive your results instantly, and if all the questions are correctly answered, you will be able to download your CPD certificate straight away.
CPD CREDITS: 60 MINUTES
DEADLINE: 27 OCTOBER 2016

Privacy policy
Information you supply to UBM Information Ltd may be used for publication and also to provide you with information about our products or services in the form of direct marketing by email, telephone, fax or post. Information may also be made available to third parties. UBM Information Ltd may send updates about Building CPD and other relevant UBM products and services. By providing your email address you consent to being contacted by email by UBM Information Ltd or other third parties. If at any time you no longer wish to receive anything from UBM Information Ltd or to have your data made available to third parties, contact the Data Protection Coordinator, UBM Information Ltd, FREEPOST LON 15637, Tonbridge, TN9 1BR, Freephone 0800 279 0357 or email ubmidpa@ubm.com. View our full privacy policy at www.building.co.uk/cpd