Suffolk authority has already spent £8m but now says it cannot afford proposed crossings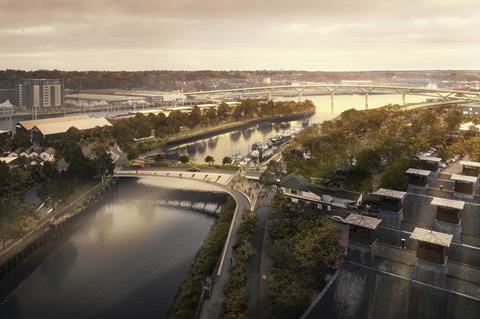 Suffolk council is set to scrap plans for the construction of a trio of bridges designed by Foster & Partners after failing to secure enough funding.
The original cost for three bridges crossing the River Orwell at Ipswich had been put at £97m, but a report by engineer Jacobs said the real price could reach £140m.
The council appealed to bodies including the transport department, the Treasury and local businesses to raise the extra cash.
But despite a £78m pledge from the transport department, and £19m from locals – on top of £11m put forward by the council – officials at the local authority have now asked its cabinet to axe the scheme.
The council, which has already spent £8m on the project, says it will pursue two small crossings at the Orwell instead.
Councillor Matthew Hicks said: "It is very disappointing that we have been unable to secure any additional funding for the Upper Orwell Crossings and that the existing project will have to stop with immediate effect."
Cabinet will formally make a decision on the scheme on January 29.
Fosters won the project in a controversial competition in 2016. The other finalists were Wilkinson Eyre, Knight Architects, Marc Mimram and Adamson Associates with William Matthews Associates.