Arb decision follows finding of unacceptable professional conduct against Yorkshire practitioner
A Leeds-based architect has been suspended from the professional register for 12 months after a complaint over a cottage refurbishment and extension project led to him being found guilty of unacceptable professional conduct.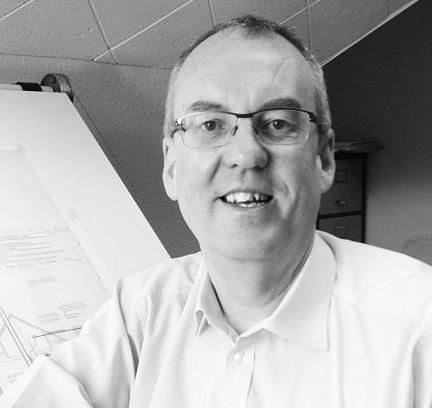 Steven Johnson, who now works for Dzign House Architecture, was hired to help with the renovation of the long-vacant property – which already had planning permission – and was tasked with obtaining building regulations approval and assisting with the implementation of the scheme.
However the Architects Registration Board's professional conduct committee heard last week that the project, undertaken by Johnson's former practice, "did not go well".
It heard that Johnson oversaw the use of new single-size stone that was dyed to look old for the project, when randomly sized reclaimed stone had been specified. Other problems included quality-of-work issues with the contractor, including a cavity wall with an uneven width of cavity and the burial of debris beneath a new floor, rather than being removed in skips.
The PCC heard the client subsequently ended her dealings with Johnson and the contractor, choosing to employ a new team, which started the work from scratch again – delaying the project by around a year – and lost £30,000 paid to the contractor and £5,000 paid to Johnson in the process.
It was alleged that Johnson had not entered into a written agreement with his client which adequately covered the terms of engagement, contrary to the requirements of the Architects Code. Johnson was also accused of failing to carry out an adequate tender process, failing to provide adequate detail in building regulations drawings, and not undertakenig his role as contract administrator competently.
Johnson admitted the first allegation but denied the other three.
The PCC found there was "a lack of clarity and clear records across the project as well as multiple errors in Johnson's work, which cumulatively were so severe as to amount to UPC".
It said that while Johnson had accepted culpability for the first allegation and had provided testimonials from satisfied clients, he had made no apology to the complainant in the case and had shown "a lack of understanding of the gravity of his shortcomings" in relation to her project.
The PCC said that as Johnson had previously been found guilty of unacceptable professional conduct for a similar matter, a 12-month suspension from the Architects Register was the appropriate measure.
Johnson now describes himself as an "architectural design consultant" on the Dzign House website.
Dzign House managing director Dan Hockey said Johnson's suspension related to work undertaken by the architect's former practice and was "in no way linked to Dzign House Architecture".
Postscript
This story was updated at 12:00 on 18 September 2019 to include a comment from Dan Hockey