Garden of Privatised Delights opens to visitors in London next week after Venice run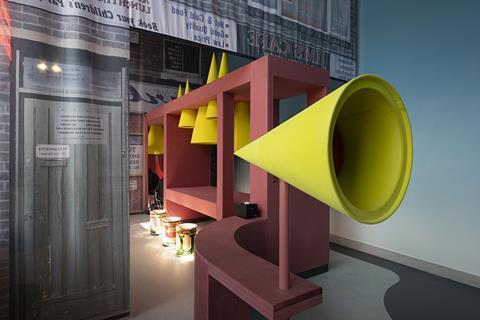 People unable to attend the 2021 Venice Biennale will be able to experience the event's British Pavilion without having to leave London from next week, when it opens to the public at the Building Centre in Bloomsbury.
The pavilion, which was curated by Manijeh Verghese and Madeleine Kessler, features immersive spaces by The Decorators, Built Works, Studio Polpo, Public Works, vPPR, and Unscene Architecture.
Inspired by Hieronymus Bosch's triptych The Garden of Earthly Delights, the pavilion is called The Garden of Privatised Delights, and explores the privatisation of public space.
It poses questions about whether pubs could be more than places for drinking; how facial-recognition technology can be used for public benefit; whether city spaces can be designed for teenagers to occupy on their own terms; and how private garden squares can be "reprogrammed" to create more public outdoor space.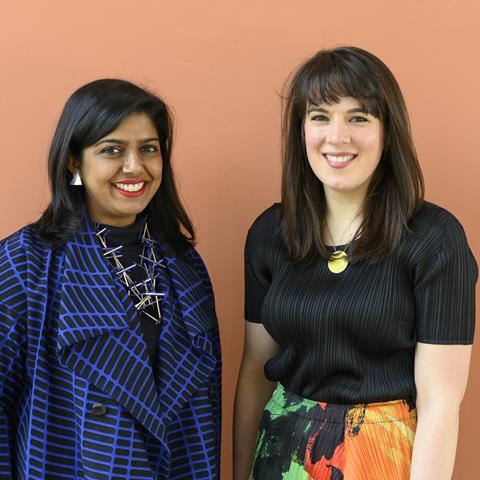 Pavilion co-curator Kessler, who runs her own practice and is also a director of Unscene Architecture, said she and Verghese were delighted that the exhibit would be open to people who couldn't experience it in Venice last year because of the pandemic and its associated lockdowns.
She said the past two years had "highlighted the importance of accessible public spaces" and made the need to address issues of inequality even more critical.
"The Garden of Privatised Delights proposes proactive ways in which we can work together towards a more equitable society," she said.
"We look forward to continuing the discussion around how to create more inclusive public spaces and gardens of delight."
Verghese, who is founding director at Unscene Architecture and head of public programmes at the Architectural Association, said high streets, pubs and even public toilets were more under-threat than ever before.
"How public space has traditionally been designed and used needs urgent rethinking, and this exhibition intends to inspire and encourage action to support those challenges," she said.
"It is exciting for these thematic spaces to be installed at the Building Centre, in close proximity to some of the original spaces that inspired their design, to provide an active dialogue around privatised public space."
The Garden of Privatised Delights will be open to the public for free at the Building Centre in Store Street from 7 April until October.
The London exhibition is being staged through a partnership between the Built Environment Trust, the Architectural Association School of Architecture, charity the Museum of Architecture and the British Council.