Join BD's Book Club for a chance to review one of eight new titles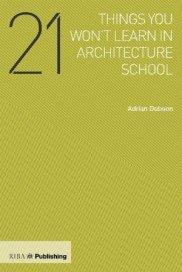 21 Things You Won't Learn in Architecture School
Adrian Dobson
RIBA Publishing, £19.95, 160pp
With relatively little space in the packed architectural school curriculum, professional practice content tends to focus on the facts – legislation and contracts - rather than practical skills and lessons from experience. Adrian Dobson, the RIBA's director of practice, shares the 21 principles he thinks all architects should grasp when trying establish their professional careers. He then interviews a diverse selection of highly individual, creative and respected architects, with very different business models, specialisms and approaches.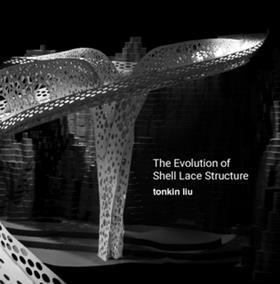 The Evolution of Shell Lace Structure
Mike Tonkin & Anna Liu
Tonkin Liu, £12, 140pp
Shell Lace Structure is a tailored, single-surface structural technique invented by the award-winning London-based architectural practice Tonkin Liu. The result of five years of intense practice-based research in collaboration with engineers at Arup, the technique integrates the structural principles expressed in 500 million years of variation in shells, the ancient art of tailoring, and cutting-edge technology to create ultra-strong, lightweight and visually unique architectural forms. This self-published paperback tells you everything you need to know.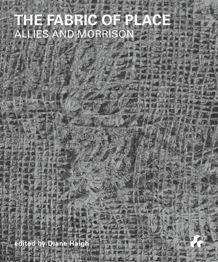 The Fabric of Place
Allies & Morrison
Edited by Bob Allies and Diane Haigh
Artifice, £19.95, 208pp
This book combines insights about how cities work with observations on how development plans can help, or hinder, their further evolution. It draws together the rich ideas, theories, precedents and explorations that have informed their work and illustrates them with case studies of individual projects. The Fabric of Place: Allies and Morrison reflects on work-in-progress, as continuing conversations between theory and realisation.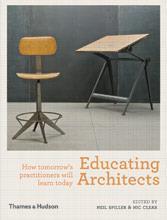 Educating Architects
How tomorrow's practitioners will learn today
Neil Spiller & Nic Clear
Thames & Hudson, £29.95, 352pp
The first definitive contemporary exploration of how architects are taught today. With contributions from Zaha Hadid, Will Alsop, Nigel Coates, OMA, Heneghan Peng and Michael Sorkin. Lavishly illustrated.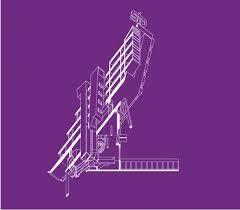 Michael Wilford
Selected buildings and projects 1992-2012
Artifice, £29.95, 304pp
A heavyweight, comprehensive look at Wilford's work over two decades including the Lowry in Salford and the British Embassy in Tbilisi. The book is structured by typology. With glossy photos and essays by Robert Maxwell, Anthony Vidler and Wilford himself.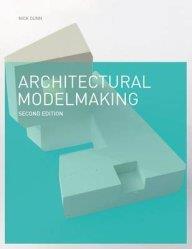 Architectural Modelmaking
Nick Dunn
Laurence King Publishing, £24.95, 216pp
Through description of the use of different models in different contexts, this book provides a practical and effective guide to how and why models are used, in addition to what they are used for, and how they relate to architecture education. Dunn, a professor of urban design at Lancaster University, illustrates it with photographs of models, accompanying commentaries, and step-by-step practical instructions on the various techniques associated with modelmaking. His primary research interests are in the fields of visualisation, modelling, mapping, representation in architecture, infrastructure and urbanism.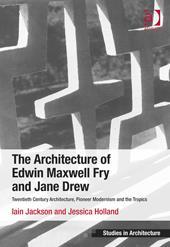 The Architecture of Edwin Maxwell Fry and Jane Drew
Twentieth-century architecture, pioneer modernism and the tropics
Iain Jackson and Jessica Holland
Ashgate, £67.50, 381pp
This book examines Fry and Drew's highly influential "tropical architecture" in West Africa and India, while also discussing their British work, such as their post-war projects for the Festival of Britain, Harlow New Town, Pilkington Brothers' headquarters and Coychurch Crematorium. It highlights the collaborative nature of Fry and Drew's work, including schemes undertaken with Elizabeth Denby, Walter Gropius, Denys Lasdun, Pierre Jeanneret and Le Corbusier. Positioning their architecture, writing and educational endeavours within a wider context, this book illustrates the significant artistic and cultural contributions made by Fry and Drew throughout their lengthy careers.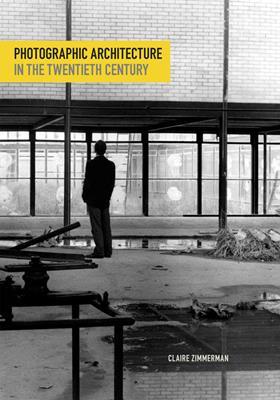 Photographic Architecture in the Twentieth Century
Claire Zimmerman
University of Minnesota Press, £20, 393pp
Claire Zimmerman reveals how photography profoundly influenced architectural design in the past century, playing an instrumental role in the evolution of modern architecture. This richly illustrated work shows, for the first time, how new ideas and new buildings arose from the interplay of photography and architecture, transforming how we see the world and how we act on it.
How to join BD's Book Club
For a chance to receive a review copy of one of the latest Book Club titles, email elizabeth.hopkirk@ubm.com saying which you would like to read. Successful applicants will be asked to write a review that will be published on bdonline. In return you get to keep the book. First-come, first-served. Please put 'book club' in the subject line of your email.