UK workload slumps nearly a fifth in 2016
Make has admitted last year's decision to leave the EU hit revenues by as much as 10% in the weeks after last June's referendum.
The firm's plans for 40 Leadenhall – nicknamed Gotham City – in the City of London was one of the schemes that got caught up in Brexit jitters and in a note accompanying its latest report and accounts, the firm said: "There was a slight decrease of 10% in revenue compared to 2015 in the period immediately after the EU referendum, which brought a slowdown to work streams."
But Ken Shuttleworth's firm said workloads picked up by the end of last summer, a trend which it said had continued into this year although it added: "We remain watchful of over-confidence in the market."
Overall UK workloads were hit last year with revenue falling 18% to £15.7 million but turnover in Europe, the Middle East, Asia and Australia were all up. Income from India tumbled to just £94,000 from £678,000 last time.
Group revenue in the year to December 2016 slipped 9.5% to £20.2 million while pre-tax profits fell from £161,000 to just under £36,000.
Close to three-quarters of Make's UK work is in London – earlier this year the practice was given planning for a 37-storey tower at 1 Leadenhall – but the firm's plans to branch out of the capital are paying off with 27% of UK revenue now from outside London – compared to just 6% in 2013.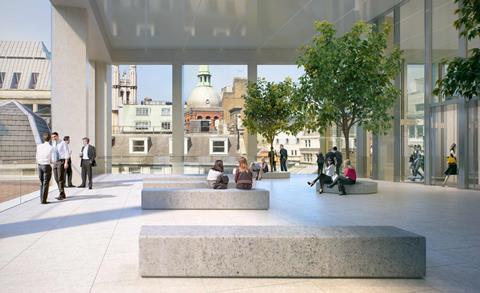 One of its schemes outside London is the controversial Jackson's Row development in Manchester which is being masterminded by Manchester United footballers-turned-developers Gary Neville and Ryan Giggs.
In March, Neville said it would look again at the plans which have drawn the ire of a host of heritage groups including the government's heritage watchdog Historic England.
Make said overheads had reduced by £700,000 following studio moves in London and Hong Kong that were completed in 2015. The firm's wage bill fell to £11.8 million from £12.8 million with the number of staff at the business standing at 156 from 167.
The salary of the highest paid director, who is not named, fell from £860,000 to £771,000.