Mae-masterplanned proposals sent back to drawing board over 'completely unacceptable' social housing numbers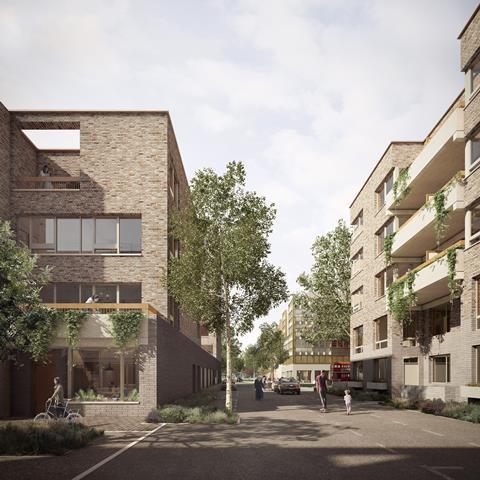 Mayor of London Sadiq Khan has told Barnet council and affordable housing provider Genesis to rethink the latest phases of plans to regenerate a 1970s estate because of "completely unacceptable" reductions in social housing that the scheme would involve.
Khan is angry that while the regeneration will result in higher overall numbers of homes on the Grahame Park estate in Colindale – site of the former Hendon Aerodrome, the number of properties available for social rent would dramatically drop.
Barnet and Genesis have a 25-year vision to redevelop Grahame Park, which has been masterplanned by Mae and parts of which are already complete. Mae is lead architect for the latest phases of the project, and is working alongside Avanti Architects and Karakusevic Carson Architects, on the scheme – which Barnet approved last month.
The proposals would require the demolition of 692 social-rent homes, a GP centre, a community hall, a library and shops, but the buildings would be replaced by 1,083 new homes, a new health centre, new shops and new community facilities.
However, planning rules give the London mayor final say on major schemes and Khan has declined to endorse the plans on the grounds that they would result in a net loss of 257 social rent homes making them a "classic example of how not to do estate regeneration" in his words.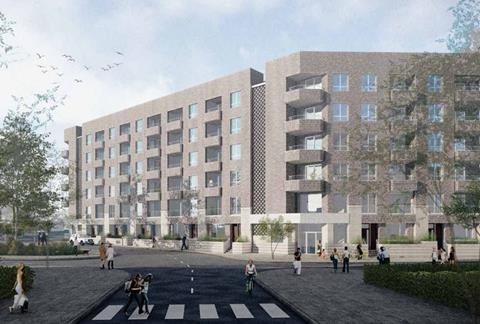 "I fully support improving social housing on this estate and across the capital, but this scheme falls far short of what I expect of London boroughs," he said.
"As I have made clear in my new London Plan, estate regeneration projects must replace homes which are based on social rent levels on a like-for-like basis.
"Londoners so urgently need more high-quality housing, not less, which makes this scheme completely unacceptable in its current form.
"I have asked Barnet council to work constructively with the applicant on alternative plans with greater density, which do not result in the net loss of affordable homes.
"Given its recent record in this area, I hope the council recognises the need to replace what would be lost at Grahame Park."
City Hall said the application was also deemed unacceptable because it failed to provide adequate funding to deliver additional bus capacity and suitable alternatives to private car use.
In a statement Mae founder Alex Ely said: "Our proposal for Grahame Park was developed in line with the planning advice on tenure that we had at the time. The architect team was not party to the discussions on financial modelling or the negotiations between the mayor of London and our client. However, the scheme provides 60% affordable housing and an uplift on current levels, with all tenures seamlessly integrated into the design.
"We will work with our client, Barnet and with the GLA to review the affordable mix. The GLA in its report has welcomed the design, which was developed in line with both the GLA's Good Practice Guide to Estate Regeneration and the government's estate regeneration national strategy, and our approach has had wide community and borough support."
Postscript
This story has been updated to include a comment from Mae.